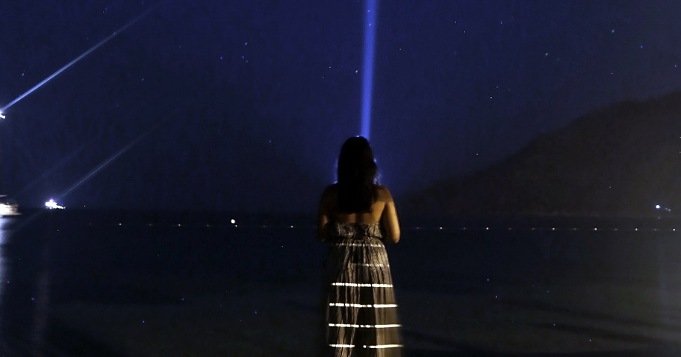 Sara Kali, the holy protector and patroness of the gypsies He comes home on this occasion to penetrate our hearts with his energy and welcome us under the mantle of his protection.
The saint who revives in the immersions comes into our lives to plunge into oblivion:
The bad passions,
the grievances and
all the impure feelings that in the past took a toll on us.
With this prayer protection is requested against the evils that threaten such as:
The envy,
the disease and
the evil eye.
This prayer is a show of faith for the Virgin of the Pilgrims, men and women who do not feel tied to any material thing and for this reason are happier.
Let us learn from Sara Kali to respect our fellow men and to do good even to the unknown, because through these actions we show that we are worthy of the love of the saint.
Let's make this prayer to holy Sara Kali under the certainty that there is no better compass than faith to guide our steps towards success and peace that is only obtained when resentment and ties with the past are put aside.
Miraculous prayer to saint Sara Kali to ask for protection
Beacon of my path, beam of my light, peace protective layer, soft comfort, love hymn of joy, opening my ways harmony, free me from cuts, keep me away from losses, give me luck and that my course does not lose.

Make my life a hymn of joy and at your feet I am standing, my Sara, my Gypsy Virgin.

Take me as an offering and make me the impious flower of the purest lily that rules and brings good omens to the store.

Keep it, keep it, keep it, keep in your hands the way that by looking at me I understand, that there is no other lighthouse on my horizon with your luminescence, guide my steps my saint to cross the darkness and that love for your presence is kept in my heart .

Sara Kali my gypsy for you I feel devotion, you bring peace to homes, humility and constriction.

My saint of the wet, who heals the afflicted, feel yourself the governor of my home and my destiny.

Today I ask you little virgin to offer me protection against the evils that lurk, hatred and betrayal.

I put your life in my hands so that you guide my steps, favor the poorest and comfort us in your arms. Amen.
Some powerful spiritual works that help us fight evil:
Most read content: