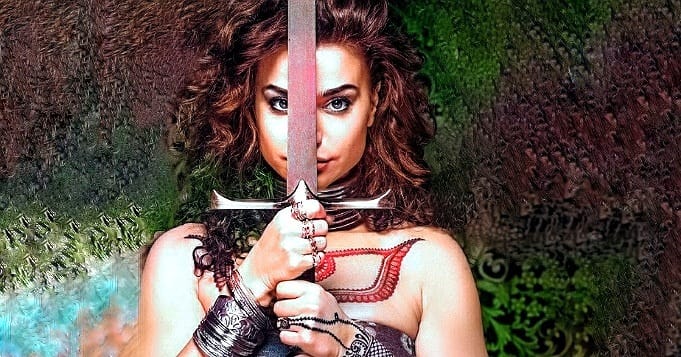 Chango, is the Yoruba king, the god who lives in the foliage of the palm and from there watches over his children and devotees.
He is one of the most important Orishas of the Yoruba pantheon, God of war, but also of music and dance. It is characterized by being related to justice, virile strength, thunder, dance, lightning and fire.
It is important to note that he owns the Batá drums and represents happiness, masculine beauty, intelligence, wisdom and material wealth.
He is an impulsive and very strong god who likes to show faith and gratitude.
Why do we entrust the justice of our enemies to King Shango?
Shango is a warrior Osha, the king of the Yoruba religion and is in the group of the head Oshas. It is considered one of the 7 African powers for its immense powers related to protection and justice, fundamentally.
But in many patakíes, Shango is also recognized as a king of immense wisdom, related to divination and as such, represents favorable and unfavorable situations.
Shangó is considered a warrior king par excellence, according to the pataki (Yoruba stories) he took over the kingdom at a momentous time in Yoruba history, when the world had forgotten God's teachings.
The powerful warrior was sent with his twin brother by Oloddumare, to cleanse society and for the people to follow a clean life again together with the teachings and commandments of the Yoruba religion.
Shango was a warrior king, extremely protective and at the same time charitable and just, so the people highlighted his fundamental role in the construction of the empire.
He is a brother at heart of Babalu Aye, who is eternally grateful to him for having helped him heal from his plagues.
Shango is a warrior, fighter and rebellious orisha, there is no war that Kawosile does not free, so we must entrust ourselves to his justice and ask him to intercede with our enemies.
Prayer to Chango against enemies, overcoming envies and obstacles:
In syncretism it is compared with Santa BarbaraThis is why this powerful and holy warrior is often mentioned in prayers to the Orisha.
His feast is December 4, the day when he likes his devotees to thank him for his blessings through music and dance, but also through a visit to his temple in the royal palm.
we can accompanyañar the prayer of a white or red candle, and also bring him some of his favorite offerings such as a glass of red wine, red apples and flowers, or Indian bananas.
The prayer to Shango to destroy enemies is done with firmness and strength, let us remember that the orisha takes care of doing justice, let us have faith and trust.
Chango brave warrior,
god of fire, lightning and lightning,
you who have the power over the enemy
don't let them dañaro harm,
you who destroy the enemies,
and you are invincible and your orders are laws:
protect me, help me, keep me away from them.

Chango, you make all the lands shine
and for you there are no closed roads,
guide my steps and open my paths,

that neither spirit nor visible enemy

destroy my life,

deliver me from all their wickedness,

that his bad thoughts and magic

they do not come to me,

that no mortal or immortal can defeat me,

I ask you, my father, Chango

May they be dominated, tamed and humiliated

those who come to me with evil,

protect me and defend me, my father, Chango.

I conjure the seven rays of Chango,
by the holy name of the Almighty,
to make hearts tremble
of my adversaries and enemies.

I conjure you, oh mighty Santa Barbara,
so that your eyes are mine,
and my eyes are yours.

Make that no evil entity can reach me,
make your rays shake the dwelling
of those who fight me,
dissolve all obstacles and impediments.

Oh mighty Chango:
combine your forces with mine
so that the power of the evil one is withdrawn.

Amen.
Some of the powerful offerings you can offer to Shango:
Most read content: