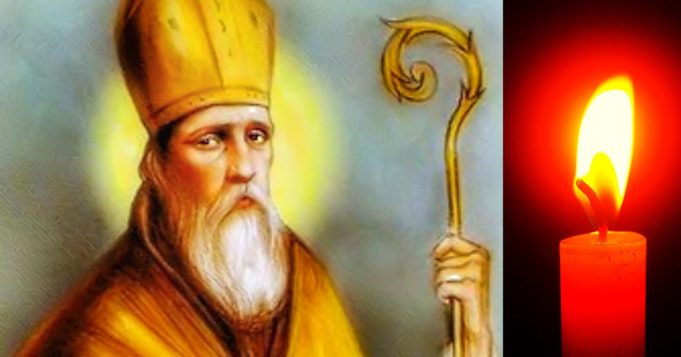 When you feel that you no longer have the strength, that your steps falter and your faith is extinguished: "pray". In the sentence you will find comfort and relief for your sorrows. Everything is a matter of habit, create this wonderful habit of finding the solution and all the answers to your questions while praying.
Sometimes when we feel powerless and weak it is the best chance to discover that we have incredible inner strength that we can use to our advantage, to grow spiritually and know ourselves better.
Remember we are slaves of our thoughts, learn to choose what you think and when you find the right ones, practice with humility and love, and you will discover a wonderful being within you.
May this powerful prayer help you find the peace you need in these difficult moments!
Prayer to Saint Augustine:
Glorious Saint Augustine!

My prince rector, most sweet consolation and most sure hope of my labors and afflictions, you who had such a fiery zeal for the salvation of souls, make mine experience the effects of your most ardent zeal for the salvation of our brothers.

Intercede to the Lord, my saint, so that a holy sadness occupies my heart, constantly remembering my misdeeds and infidelities. I imitate your behavior, and let your conversation and penance be a stimulus that awakens me from the lethargy of my guilt in which I am submerged.

Make me, my Jesus, suffer in this life, so that you may free me from sufferings and tribulations in the next. You, Lord, tell us that you do not want the death of the unfortunate sinner, but his true conversion and penance.

Therefore, my Jesus, with your goodness, attend to my frailties and infirmities.

Favor me with your grace, and may I obtain, through the intercession of your deer and my patron Saint Augustine, the forgiveness of my sin. The trust, my Holy One, that I have in your powerful protection is credited to the fact that you attend to my wishes and that you favorably dispatch my humble request.

Reach me out Glorious saint of mineThe grace that I ask of you in this prayer and with it all the others, which you know are convenient for my eternal salvation.

Also obtain for me perseverance in good and eternal reward and bliss.

Amen
Most read content: