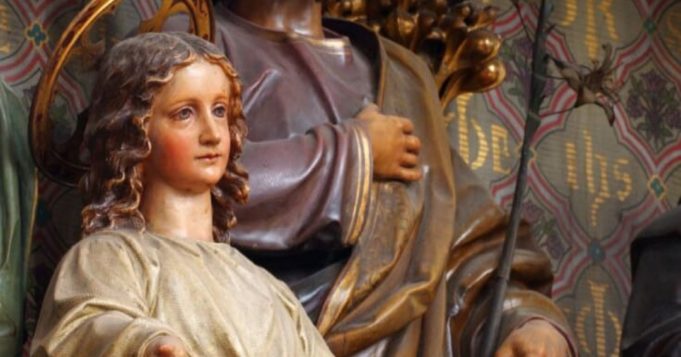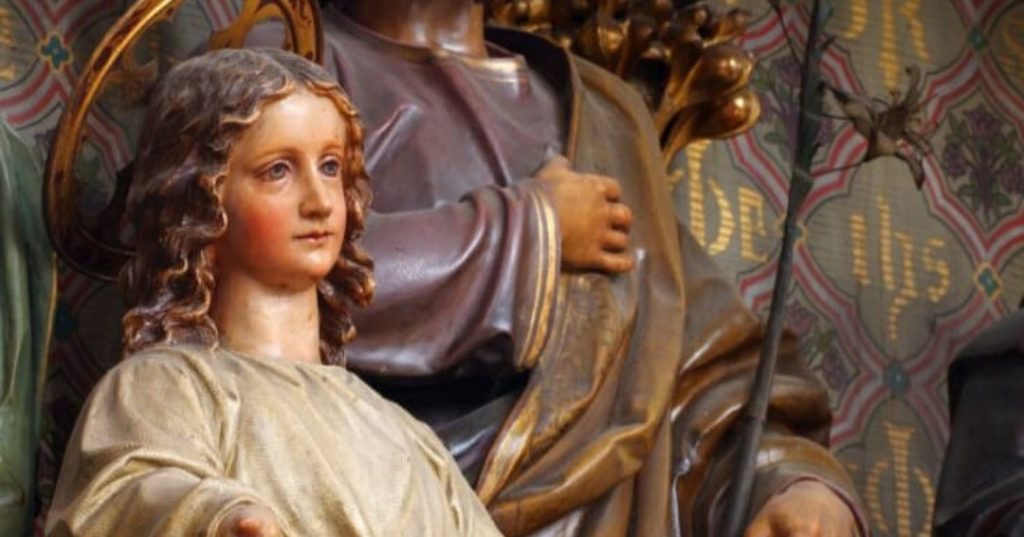 Whenever we pray we feel relief and protection, invoking the Holy Child of Atocha through this powerful prayer we will receive his love and faith.
The Santo Niño de Atocha attends to impossible causes, is merciful and kind to his devotees. He is a helper, intercedes for us in the worst sorrows and afflictions of life.
There is no complaint that the Miraculous Child does not solve, because he knows those pains that squeeze our hearts.
He is not only adored in Spainaña, but he is very loved in Latin America, his blessing has crossed borders to reach those most in need.
History of the Santo Niño de Atocha
He is the protector and caretaker of the prisoners, because legend has it that he gave his unconditional help when, according to the law, only children could feed those in captivity.
It was the soul that saved many from certain death. His shoes as a child were worn by visits to the prison where he brought, not only food and drink, but consolation to the most disadvantaged.
In Santeria, due to the process of transculturation, African slaves had to adopt a Catholic saint so that their religion would go unnoticed, which is why it is syncretized with the Yoruba Orisha Elegua, who is protector of the roads and is also represented with a child.
Powerful prayer to the Miraculous Child for protection:
Most glorious child of Atocha,

Sovereign Area of ​​the Supreme Sanctuary,

I greet you and praise you in this prayer and I offer you:

Three Our Fathers and Three Hail Mary with Gloria Patri "glory to the Father"

in memory of the first instant or moment in which the divine Spirit,

ordered you to take possession in the virginal womb of Mary Most Holy,

your dear mother and was announced by the Archangel Saint Gabriel,

and for the joy he received when he said to him:

God saved you, Mary, full of grace, the lord is with you and blessed is the fruit of your pure belly.

From whose thalamus you came to be a refuge for the troubled,

consolation of the afflicted, visitor of prisoners and

only remedy for the wretched

and for that first day that you did

hidden in the aforementioned thalamus,

from Nazareth to Mount Tabor,

where after your grown age,

you achieved the mystery of your transfiguration and

you showed three disciples your glory,

I ask you most loving Child of Atocha,

be granted to me what I intend in this sentence

giving me the happy dispatch of my supplication and request,

for which I interpose the merits of the choir of the holy Angels,

for these sovereign spirits

you ordered men to be guarded,

I wait for your intersection so as not to leave heartbroken and

achieve a perpetual friendship with you

and reach a happy death for

rejoice in the delights of your glory.

Amen
That in this powerful Prayer to the Holy Child of Atocha find the relief to your sadness, the solution to your problems and the necessary strength to move forward.
Have faith, and you will achieve what you want.
We share other powerful prayers to the Saints:
Most read content: