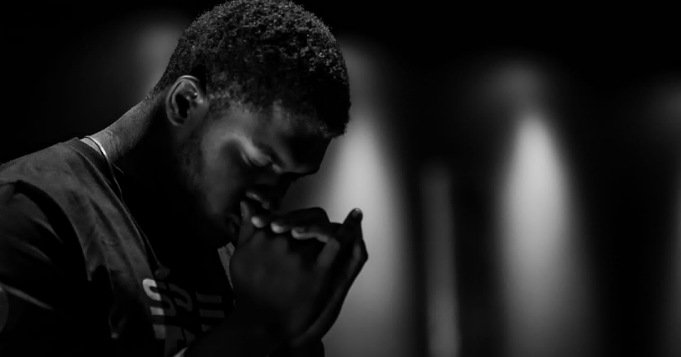 In adversity and in moments of anguish, when life's trials are hard and we need shelter from difficulties, let us pray, prayer will always bring us closer to God, to the divine, to hope and faith.
When all else fails, God is there for us, to comfort our soul, to give us strength, to guide us and remind us that it is possible, that it is possible, that we need to move forward despite the trials being hard, full of pain and anguish. .
Let us ask for love, health and a lot of strength, firmness to walk without fear, so that hope and faith return, we must not give up, everything will improve.
This is a miraculous prayer of hope and strength in difficult times
In the light of a candle, we pray with strength, asking for everything to go well, and for peace to come to our hearts.
Dear God, at this moment I approach You, with devotion and hope, to raise a prayer for my life and for the lives of all those who today are experiencing sadness or some need.

I turn to You for your immense goodness, because You, generous father, dominate everything and I have faith in your infinite power and in your great mercy.

You taught me to always live with faith and hope, because these are the only tools I have to not fail in the most difficult moments.

Lord, heal my soul, bring to my life the joy that I long for, grant my hopeful heart grace, have compassion and give me your strength in this crucial moment that I am going through, because to You I have always entrusted my whole being.

I understand that the trials that sometimes we must face are the basis of our great blessing and are there for our roots to become strong, I know that I must accept them without fear, because nothing bad will happen.

It is in You where I find refuge from the difficulties that I have to live, I know that You will guide me to find the way out of each labyrinth and You will teach me your light as a sign of the love for which I was created.

Every day I will honor You by doing good, helping others when they are in trouble just as You have always helped me.

Every day I will offer you a prayer with more faith and thus I will find the way to solve my problems.

With my heart in my hand, I ask you to give me the strength to overcome the anguish and sadness, because by your side everything will pass.

Every day I kneelé before You, because only your power is infinite and your generosity is without equal.

Not that I have doubts, but worry at times overwhelms me. Today I turn to you, trusting that with your divine mercy you will give me signs, light in my eyes, clarity in my mind and only then will I be able to overcome this anguish that beset me, Amen.
Short prayer to ask God for strength
Lord, I'm tired and I don't know when this "race" will end in my life.

I feel like I've always been running, trying to escape this judgment.

Help me to stop trying to overcome my pain and run with resistance the race that you have proposed.

I know that because of you I am ultimately a victor in the trials of my life.

I know that nothing in this world can separate me from your mercy.

Please give me today a measure of your love; give me the strength to endure this test.

Thank you for your love for me that never ends! And thank you for the crown of joy that awaits me forever in your Kingdom!
Praying will always help us, we can say a prayer every day:
Most read content: