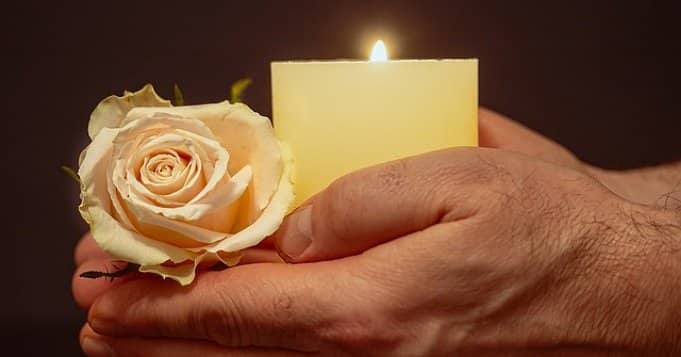 Here is the prayer to the Holy Crusade of the Lord, defend us from all evil, from storms, earthquakes, lightning, and from all our enemies. These words will be said in the name of the Holy Crusade:
Christ ✟ Christ overcomes ✟ Christ reigns, defend us from all evil. Amen
Important: Work to do at home during prayer
This prayer will be said on Saturdays and Tuesdays.
It is good to put behind the door a Cross of holy water.
Then a sprig of apazote and basil will be burned, it will be thrown with a leaf of reseda in holy water.
An incense leaf will be burned and the whole house will be watered with it.
Three Our Fathers and six Hail Mary will be said.
Prayer of the Holy Crusade against enemies
Prayer blessed in Rome (Italy) on May 20, 1912.
Ador you the Blessed Cross, blessed banner where the Glorious King died.
Conqueror of the cursed enemy, for you Holy Crusade, I ask the Lord for mercy, save me from being defeated in a fatal hour by you.
Crusade, I ask that if on this day and in this hour, some bad influence against me, my enemies seek the Blessed Virgin and the Holy Spirit to free me and defend me with the power of God, by the Blessed Sacrament my home.
I beg you Virgin and Mother of God, that with the black veil with which you were covered I may be covered, with the milk of your virginal breasts, may I beañado, with the Holy Sepulcher buried; and with the weapons of my Lord Jesus Christ be I armed, so that my enemies and opponents retreat a thousand steps back.
That when I say in the name of the Holy Crusade, men, ferocious animals and enemies surrender to me, as the devil surrendered to the Holy Angel Saint Michael.
Saint Michael, how the Jews surrendered to the Son of God; In short, surrender as the son of God surrendered to the Holy Crusade and allow the Blessed Virgin and Mother of Beautiful Love, that in a warning that I give, in the name of the Holy Crusade, my enemies and invisible opponents on my side are absent. , and your bad intentions do not reach me.
AMEN.
Most read content: