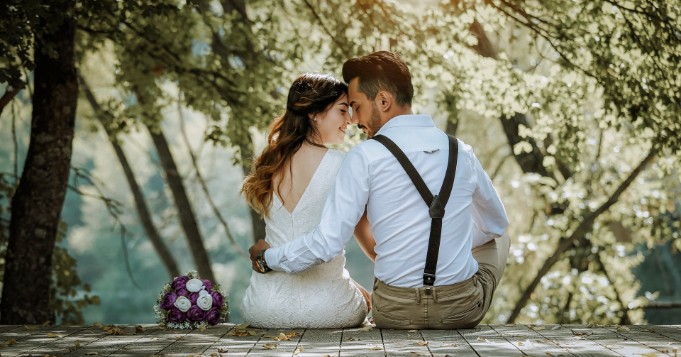 The Virgin Mary holy mother of humanity he knows love to perfection, a pure feeling capable of uniting two hearts in sacred marriage.
Mary agrees to place love as the most universal of the blessings bestowed on man at the hands of the savior, who sacrifices himself on the cross for the good of humanity.
Is love the eternal source of all good, because from him arise the motivations and in most cases the willpower that leads us to commit acts never imagined.
There are many ways to show love, also many variants of this feeling.
On this occasion we will refer to the love of a couple, although it allows us to empathize with our other half in a unique way.
How to pray for love as a couple and its prosperity?
Loving is a great virtue that only those whose spirits are free from selfishness will be able to understand, this feeling requires sacrifice and mutual surrender, otherwise it is doomed to die prematurely.
Through the prayer of the couple, an invocation is made to the Virgin Mary to cover the couple with her mantle, protecting her love from all evil.
These letters are the vehicle through which the saint's intercession is requested to offer protection to the loved one and to keep him always on the path of good, away from sins and unworthy acts before God.
The pronunciation of this prayer is an act of faith and trust in which a vow of true love is given, praying to Mary that the spark of love in the couple never dies.
These lines pray for the celebration of the sacred marriage and the future conception of children.
The beautiful prayer of the bride and groom to the Virgin Mary Begging for blessings!
Our Mother: In your name we have united our hearts.

We want you to preside over our love; that you defend, preserve, increase our illusion.

Remove from our path any obstacle that creates a shadow or doubts between the two of us.

Separate us from the selfishness that paralyzes true love.

Deliver us from the lightness that endangers the grace of our souls.

Make our work help and encouragement to fully achieve them.

It preserves the health of our bodies.

Solve our material needs.

And make the dream of a new home and of children born of our love come true and a path that leads us straight to your heart. Amen
Beautiful prayers and rituals to activate the feeling of love:
Most read content: