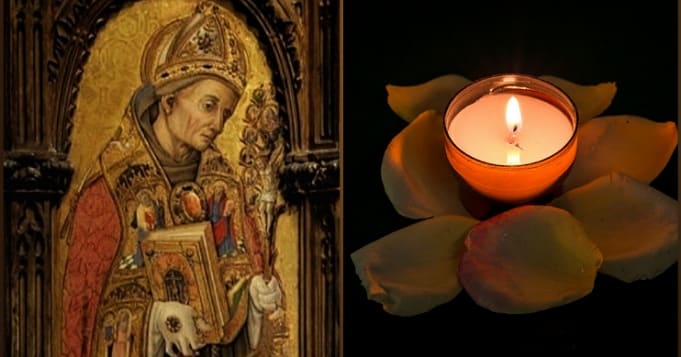 Bonaventure of Bagnoregio he was a Franciscan bishop of great renown due to his theological knowledge and the mysticism of his word.
Whoever was considered a Doctor of the Catholic Church found himself closely linked with the election of Pope Gregory X and with teaching at the seminary where he served as a professor.
He was known under the nickname of the Seraphic Doctor.
Years after his death, he was canonized by the Catholic Church, and his figure was awarded the fulfillment of requests and miracles related to good fortune.
His holiday It is celebrated by parishioners on July 15.
Saint Bonaventure is represented:
Wearing a Franciscan habit,
a cardinal's hat and
holding a book in his hands.
Powerful prayer of Saint Bonaventure
Pierce, most sweet Jesus and my Lord, the marrow of my soul with the most gentle and most salutary dart of your love; with true, pure and holy apostolic charity,

So that my soul faints and melts always only in loving you and in the desire to possess you; let him sigh for you, and faint because he is in the courts of your house; yearn to be detached from the body to join you.

Make my soul hunger for you, bread of angels, food of holy souls, our daily bread, full of strength, of all sweetness and flavor and of all soft delight.

O Jesus, in whom the angels wish to look:

Always let my heart hunger for you, and the interior of my soul overflows with the sweetness of your flavor;

Always thirst for you, source of life, source of wisdom and knowledge, river of eternal light, stream of delights, abundance of the house of God.

That I want you, look for you, find you; that I go to you and I come to you; I thought of you, I spoke of you, and all my actions lead to the honor and glory of your name, with humility and discretion, with love and delight, with ease and affection, with perseverance until the end;

So that You only always be my hope, all my confidence, my wealth, my delight, my contentment, my joy, my rest and my tranquility, my peace, my softness, my perfume, my sweetness, my food, my food, my refuge, my help, my wisdom, my inheritance, my possession, my treasure, in which my soul and my heart is always fixed and firm and unshakable rooted.

Amen.
Learn about the power of other Saints and their prayers:
Most read content: