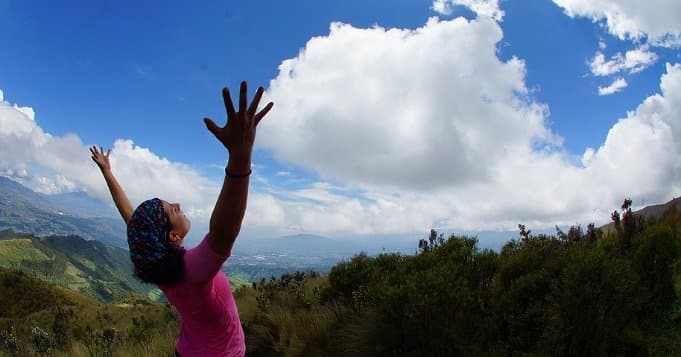 The mañana is the perfect time to pray, just when we open our eyes welcoming the new day, we must mentalize what we want and seek faith in God to find the strength that is needed to pursue our desires.
Prayer is the precise means to communicate with the creator and thus obtain through him the blessing that enhances our destiny, so that from an early age we feel the purpose of being better people, more dedicated, responsible and aware of our work, virtues and defects.
Take refuge in the following prayer to bless each day of your life.
Prayer to bless the mañana A beautiful prayer to start the day!
Beloved God, in this new dawn I wake up full of joy to thank you for the miracle of life, for everything that surrounds me, for the family that accompanied me.aña and for all the blessings with which you fill my days.

Thank you also, eternal creator, because you allow me to keep the faith and be happy despite the problems and thank you because with this new awakening my spirit is filled with hope.

My purpose today is to do good, without doubts or anguish.

On this new day I will allow myself the joy of living fully and I will fulfill all my obligations with love and joy, giving my best at every moment, because I know that great triumphs are obtained through great efforts.

Lord, I ask you not to turn away from me, because my victories and my joys will only be complete if you are by my side.

Please take me by the hand and help me move forward through the passage of life.

Show me the right way, I beg you to take me along paths of joy and prosperity, remove the evil-intentioned enemy from my side and allow me to have a heart full of love.

All the good that I do on this day I want to offer to you, heavenly father.

I also ask you for my family.

Please cover us with your beautiful mantle of light, love and protection.

Let us achieve our wishes and purposes and when night comes, give us the joy of meeting again in our home to give testimony of your infinite.

Dear God, I invite you to live with us in the home that you gave us.

Today I wish that on this new day everything goes well for me and my day is full of happiness, blessings and prosperity, because God is with me and in this way I will not miss anything. Amen.
Take refuge in other powerful prayers:
Most read content: