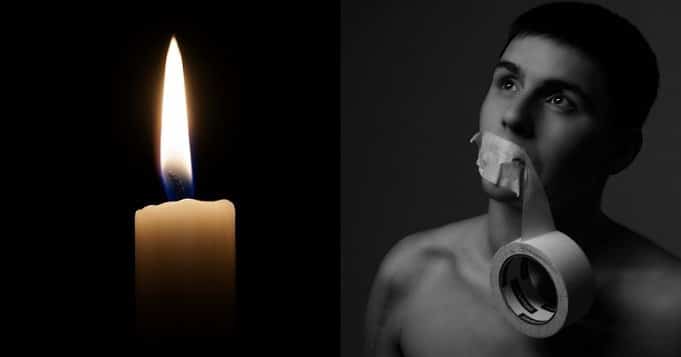 Gossip, intrigues and smears coming from malicious people, they can cause serious problems, so we must avoid them at all costs.
The negative energy of bad tongues can get us into difficult situations.
For this reason, many people pray to San Ramón Nonato, also known as Raimundo Nonato or San Romano, who belonged to the Order of the Mercedarios (Knights of Mercy or Mercy with the position of "rescuer of captives").
San Ramón during his life had to face injustices, defamations and marginalization, because from a very young age he wanted to dedicate his life to God, to help the poor, and defend the weakest.
According to ancient traditions and writings, he was condemned to wear a padlock in his mouth, which pierced his lips and which was removed with strong tugs every day.
For this reason, he is represented with said padlock and is considered to be the protector of the unjustly accused, of the persecuted, of those who are slandered.
When do we pray to San Ramón? Protector of people accused of false testimonies
We invoke him to stop bad tongues, gossip, rumors, lies, because his blessings have avoided numerous problems and misunderstandings.
We pray to San Ramón when we face intrigue and slander, or are wrongly accused.
If we raise the prayer to silence mouths, defamations, gossip and intrigues with faith, the saint will help us to silence the bad tongues.
We can also light a candle while we ask San Ramón for his help.
This is the prayer to silence mouths with the help of San Ramón Nonato
Oh glorious Saint Ramón Nonato, saint of my devotion, with a noble heart that for preaching the word of God

To you, that your enemies imposed on you like cruel martyrdom to carry a padlock in your mouth,

I ask you today to listen to my prayers and to intercede for me before God the Father of mercy

I pray, kind Saint Ramón, that you keep away my enemies and those who speak ill of me

And shut up those who defame me, intrigue me and don't tell the truth.

Oh Saint Ramón Nonato !, protector of life, advocate for the poor, captive and defamed,

I humbly invoke your heavenly power so that no intrigue against me can beañame or mine

I implore your understanding and benevolence, My Saint, so that my life and mine may be better

Saint Ramón keep me from all evil, be my protector, free me from slander, gossip, slander and lies, injustice, prisons and false testimonies,

May I never lack your protection and defense,

I know well, Gran San Ramón, that you will lend me your kind mediation to get out of what is overwhelming me and cure my uneasiness,

And that you will give me the help that I seek for peace, tranquility and well-being with my family

So be it, amen
Prayers and rituals to overcome obstacles and enemies:
Most read content: