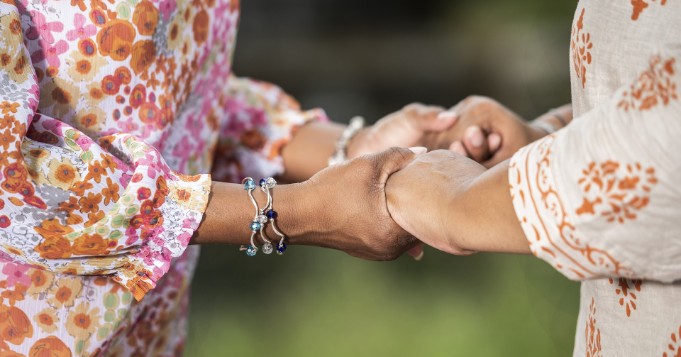 We are daily exposed to meeting people who may be upset and yes, perhaps we are the cause of their mood.
For example, if we owe someone money, it is normal that they do not feel the best about us.
Economic income and money are a sensitive issue in today's society and requesting a loan can have negative consequences if we do not pay it in a timely manner.
When people don't get their money back, they can go into a state of disarray and truly regrettable acts can ensue.
How to avoid dire consequences when do we have a debt?
Well, obviously the most realistic answer is to pay what we owe, and thus we save ourselves problems, but sometimes in life things do not turn out as we expect.
Prayer can be a good resource to keep faith when we are dealing with an angry person to whom we owe money.
If the situation gets out of hand for the moment, let us turn to faith and ask with our prayers that that person calm down and allow us some more time to give him what we owe him.
Of course, in these types of prayers we must have faith in the results and that our spirit guides They will help us get out of the situation safely.
In a situation of economic difficulty in which our creditor does not have the ability to have empathy and therefore is upset, we must pray for the calm of the person, to have a little more time to collect the money and cancel our debt .
We must always pay what we owe!
Remember, we must not forget that our main mission is to meet that person, the one who one day helped us, in addition, debts energetically:
They bring arrears,
stagnate abundance and
they are an obstacle to moving forward.
Miraculous prayer to change a person's attitude
In the light of a white candle, this is how we pray with this prayer to calm a person who owes him money:
Holy mother of God, blessed are you among all women, today I come to you blessed mother to ask for your presence and calm (we say the name of the person).

I beg you, beloved mother, calm his disgust and make him understand my good intention and little fortune, I only ask you, Mother, to calm him while I gather to pay my debt.

I can understand your annoyance and I do not want to fall into despair, because that is not having faith in you, I only ask you to calm down (we say the name of the person), in the name of your beloved son Jesus. Amen
Learn about other prayers and rituals about Money and Abundance:
Most read content: