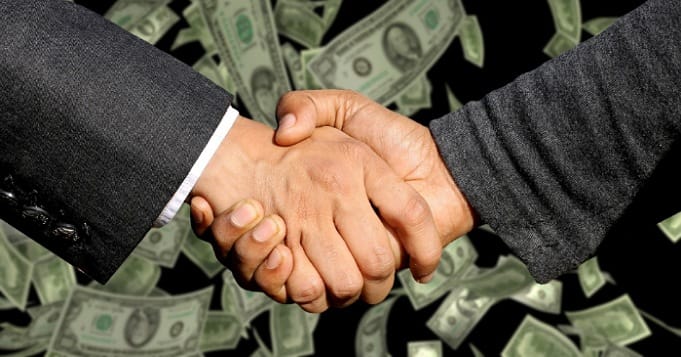 Having your own business is a sign of good fortune, although it also implies sacrifices, efforts and dealing with many unwanted evils, a reason for envy and competition.
Therefore, we must consider the best ways to communicate with our spirit guides and Guardian angel to keep negativities out of our business and help us prosper.
Why is it important to go ahead and trust the power of prayer?
We must never abandon our desire to raise our family and generate our own income, as hard work has always been a reason for rewards.
Persevering and learning from mistakes is the best way to succeed in business.
We must always continue forward in order to avoid that the bad energy of our regrets and fears, stagnate those productive goals that we have proposed in our endeavor.
If we can make it flourish, we will be guaranteed a better quality of life for ourselves and our loved ones, something that many people want.
Therefore, we must many times meditate and pray that our spiritual guides illuminate our ideas and thus our business progress.
We can dedicate a few minutes a day to prayer and also put protective charms against bad vibes to make away all the bad that prevents us from reaching our goals.
1. With this prayer, we ask to attract customers quickly and safely
We must take into account multiple steps when obtaining clients, such as the needs that prevail in the area where our business is located, the quality of the offer, among others.
But we can also go to the deities, asking for their help and support and thanking their constant blessings. We offer you a white candle and from the heart we make our order.
We can raise the following prayer in the mañana, a powerful prayer to attract customers:
I ask you Lord, in this mañan / A,

that you bless my business like every day

and that you intercede to make it attractive and attractive so that many clients come to me

that attracts attention and that people prefer it among others

so that my profits accumulate and my abundance multiplies

Lord, do you know that my intentions are honest and that with this business I ensure the support of my family,

You know that I have no bad intentions and that the quality of the products I offer will always be the best

Help me Lord, so that my business flourishes and gains clients

guide people to my business

That is why I put it in your hands,

so that your wise will be done.
2. Prayer to open roads and call fortune towards our business
We must also contact our spirit guides if we are unable to move our business forward or get out of a losing streak.
This can be the consequence of bad desires and negative energies that surround us and do not allow us to float.
Therefore, we can raise prayers asking for help so that fortune smiles on us and that our results are more encouraging.
We propose the following prayer to attract fortune and obtain profits
Oh Lord, great is your glory and great are your actions

That is why I trust you to raise my request and my longings for a good life and a stable and safe job.

Well, nothing in this world happens without it being your Holy Will, that is why I come to you as your most faithful devotee

You who guide me and reward your faithful devotees, help me to get ahead if it is your will, so that my paths open and prosperity enters my life

Creator Lord, bring good fortune to my business, do not let it fall or allow me to sink into failure

to be prosperous and successful, give light and guide my plans and my assignments

so that you can bring bread to the house

and live with dignity and honesty with my loved ones;

You know that my intentions will always be honest and that I wish to give my family a better life,

So Lord, pour your blessings on me

and make it profitable in abundance,

but do not make me haughty or greedy, to always be worthy of your help

Well, I don't want to be a slave to money and sin

but always your servant.

Amen
3. Very powerful prayer for business, work and abundance
If we have a business that we feel is not bearing fruit, we must lift our spirits and put things in order internally so that sales and abundance manifest and positive energy flows, attracting prosperity.
So let's go to our spirit guides, but with absolute confidence; because they never fail us, because for them nothing is impossible, much less difficult.
This is the prayer to ask that our business prosper:
I ask you Lord, that you look at me as only you can,

with compassion, love and mercy, so that today is the end of a cycle of drought and scarcity that has accompanied meañado for a while

and be the beginning of an inexhaustible rain of blessings, and especially of clients who come to my business,

They find what they want and are completely satisfied, coming back again and again and sending more new customers who come like bees to a hive.

Reveal before me, the changes that I must make if necessary, to always offer correctly what my clients are looking for.

Multiply my investments in this business and help me to better manage the income of the business for its growth and my prosperity.

Always put the right people by my side to delegate any business task to them, and that their work is fruitful for them, for clients and for me.

Help me to always maintain a positive attitude and sincere enthusiasm towards my business, that fear, negativity, or the feeling of failure never overwhelm me.

That my clients perceive my business as a trustworthy site and that it really is.

Y what mmy business and my life never stagnate, but are constantly renewed.

May my business be an inexhaustible source of money, and may its growth represent for me more and more freedom and not slavery.

May wealth and abundance come into my life through this business to stay.

Keep me from greed, that I can always offer the best, at the best price for the benefit of all.

That the product I offer is the best in its category.

Y qthat every day more clients feel attracted and in need of my product (service) and come to me quickly.

That the profits of my businesses can be used only in things that are pleasing to your eyes.

Fill my business with your light so that it is visible and pleasant for all customers.

I know that my success is in my hands and nobody else's, but I also know that I can't achieve anything without your company.

That, as this torrent of sales grows in my business, prosperity also arrives for all the people related to it, such as clients, suppliers, employees,

I entrust my business into your holy hands so that from now on you will be the one to manage it and be its greatest partner.

Thank you Lord, because my faith in you is firm and fills me with absolute confidence and power. Now I know that there is no room for failure in our business.

Amen.
Some powerful rituals that will help your business prosper:
Most read content: