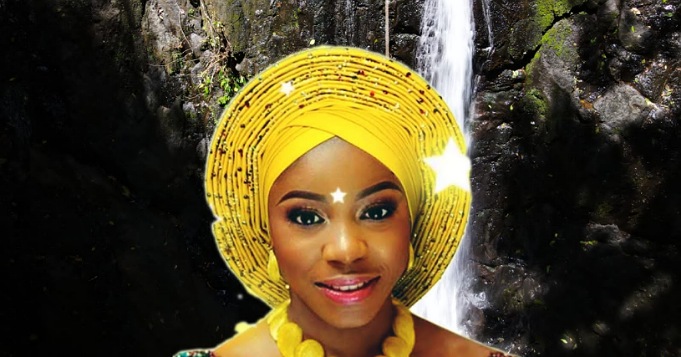 In the Yoruba pantheon Each Orisha has different qualities and powers, each of them is related to a powerful energy of nature.
Oshún, the goddess of love, sweetness and the most intense feelings in life, is related to the fresh water of the river, to the current that its waters emanate, to fertility and to the woman's fertile womb.
A resplendent golden queen dances on the water, approaches the shore and listens to the cry of her children, heeds every supplication like a mother, and receives the honey, the sunflowers, and the lighted candles that come there to venerate.
The important thing in each prayer and each attention is to do it with love, humility and faith, she will receive your request with justice and mercy.
At the end of the article we share some powerful offerings for the golden mother.
Prayer to Oshún Mother for the powers of the earth, I beg you to listen to me!
Salva Madre, Orisha of fresh waters, rivers and waterfalls, baña my life of joy and emotional balance.

I ask you for joy for the heart, removing hurts, depression, sadness and negative thoughts.

May the wounds that others have caused me be healed, may the memories that make me suffer be forgotten.

I ask You for peace of soul and heart, and that Your Ashe protect me from lies and bitter people.

May all the negativity that they wish me return to whoever wants me badly with your justice.

Grant, Mother Oshún, prosperity and may the good energies of work return as a form of blessings and quiet and abundant paths.

Mami Oshún, I ask you for a special request for my love life, grant me the power to live this beautiful feeling.

(Make the order or favor you need from the golden mother)

May you and your power recognize the sincerity of my heart in making this request and grant it to me.

Save your light! Ashé Mama Oshún! So be it and so be it! Let this be done and fulfilled!
Meet some beautiful offerings dedicated to Oshún:
Most read content: