Inner peace is defined as:
Being mentally or spiritually calm and peaceful is having enough knowledge and understanding with oneself to maintain emotional and spiritual strength in the face of anxiety or emotional imbalance.
How do I get peace in my heart?
Focus on the positives of life, be grateful every day for what you have and trust in the power of God to move forward.
Live in the presentBecause living in the past or the future brings anxieties and fears, being in the here and now gives us a lot of peace of mind.
Try to ward off negative feelings, hate or hold a grudge, these only darken our soul, and little by little we stop being ourselves, full of dark thoughts.
Self-knowledge It is a vital practice, identify those sensations that give you calm and those that take it away, put away what makes you bad, because if it takes away your peace, it is not worth it.
Prayer and meditation they are powerful, practice them every mañana, or when you are with anguish and restlessness in your soul, it will always help us.
We dedicate this prayer to Saint Benedict to have peace and tranquility in our hearts, to help us bring calm and serenity to our life, that of our family and loved ones.
Miraculous and powerful prayer to Saint Benedict asking for peace and humility
The feast of Saint Benedict is every July 11, the Patron Saint of Europe and founder of the Benedictine Order.
This saint is also recognized for the power of the Saint Benedict medal, an ancestral amulet that gives us protection and saves us in difficult times, since it acts against all evil.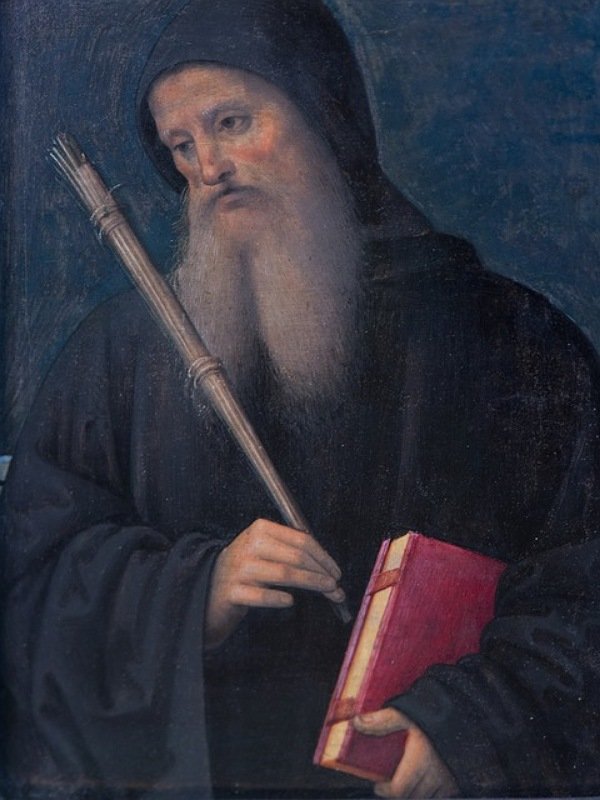 Father of love, when I look at the circumstances of my life and the world around me, there are many reasons to worry, because I feel that my peace is robbed.

I beg you, through the intercession of your servant Saint Benedict, to make me understand that I have many reasons to preserve peace with you.

Faithful Servant Saint Benedict, help me and all my family to separate ourselves from evil and do good.

PeLet us seek inner peace and always follow it. Help us to receive, with an open heart, peace in our home and all the strength that God has for all those who love him.

You were a man full of the peace of God, therefore, pray for us so that we achieve inner peace in all our environments, but especially in the interior of our hearts.

Help us, oh humble servant Saint Benedict, to remember that in this world there may be problems and difficulties, but Jesus has conquered the world so that he can bring us true peace.

May we keep the memory of his unwavering love for each one of us and that there is nothing that can match his power that will cause us to lose our peace if we fight alongside him.

May we be builders of peace, Let us have peace with everything that surrounds us, with nature and even with the noises of the world, and we can maintain peace with our neighbors, with each one of the people we meet on a daily basis.

Peace with our loved and close ones and peace in our relationship with God.

Help us, oh glorious Saint Benedict, to know how to appreciate the gifts that surround us, to share God's blessings with our brothers and sisters, and to experience the joy of abiding in God, for his Presence is what brings inner peace to our hearts. , peace to our families, peace to our nations and peace to the whole world.

Merciful Father, for the love and peace that you granted to your servant Saint Benedict, give us the ability to allow the peace of Christ to rule in our hearts and we can be partakers of eternal rewards.

Help us to be a grateful and peaceful family. Through the same Jesus Christ, our Lord. Amen.
Other prayers for the week that will bring us serenity and peace:
Most read content: