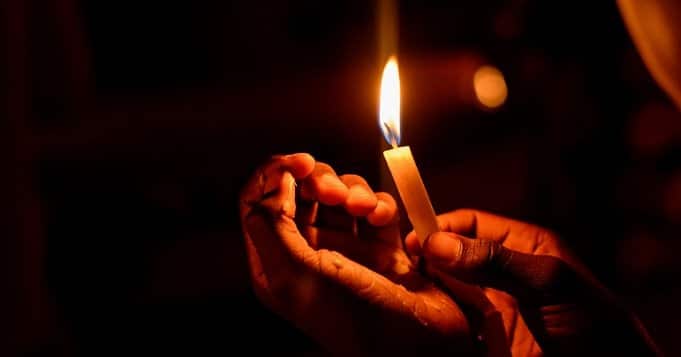 Nuestra Señora de la Candelaria It is a Marian invocation. She is evoked by the faithful throughout the world especially when they face serious difficulties and ask her to illuminate their days.
Today, February 2, is La Candelaria Day, and we celebrate the appearance of the Virgin in Tenerife in the XNUMXth century, although the purification of the Virgin Mary is also commemorated in the Church forty days after the birth of Jesus.
The date, especially in Europe, is also symbolic, marking the death of winter with a promise that spring will come soon.
But La Candelaria is celebrated in different ways throughout the world, with parades and displays of colors to honor the Virgencita adored by entire towns.
This day we offer, above all, the spoken prayer to Our Lady and hundreds of blessings and prayers translated into all languages.
February 2 ... How to pray to La Candelaria in its day?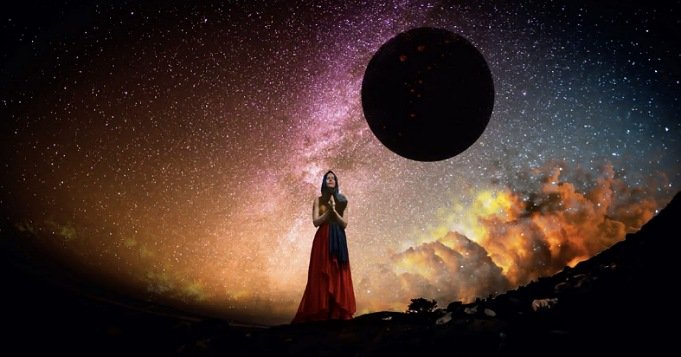 The Virgin of Candelaria He is also one of the most worshiped deities in Cuba. She is the patroness of Camagüey and blessed mother and protector of Cubans.
In fact, every February 2, Candlemas Day, many actions are held on the Island to pray to the Virgin and thank her. Among them the blessing of candles, the masses and the processional procession.
During the Candlemas festival, the candles that are going to be needed throughout the year are blessed and the Virgin is asked for her blessing so that there is never a lack of light in homes.
Devotees implore the deity to ward off darkness and bad omens and to always illuminate their path with bliss, health and joy.
February 2 in Cuba, precisely in the Parroquia Mayor de Camagüey and in front of the image of the Virgin, a mass is celebrated to which the faithful come with candles, which are solemnly blessed by the priest and carried in a short procession between nearby churches or by the interior of the same church.
Let us pray with these prayers to La Candelaria this 2021
This 2021, the celebration of Candelaria It will also be affected by the presence of the Coronavirus in many parts of the world, so we will not be able to go to Church or celebrate the procession.
For this reason we must pay tribute and pray to the Virgin from our home and in front of an altar or image of the deity.
Remember to place flowers to entertain her, if possible purple orchids, which are her favorites. We must also always light it with candles and ask for its blessing and light.
We pray to La Candelaria with great faith and showing our unconditional love, so that she will light the way for us and help us get ahead despite the darkness.
For health, love and prosperity, we raise prayers to Our Lady.
Prayer to the Virgin of Candelaria for difficult requests:
Dearest Virgin of La Candelaria

we meet with you with humility and hope

Well, we know you love us, you listen to us and you give us light

at all times and situations,

especially when we are overwhelmed by problems;

today we come before your Image full of illusion

with our faith and trust placed in you Lady,

and we bring you our devotion and our love,

accept them beloved Blessed Virgin,

and do not let us suffer any more, our sweet Mother.

Let us contemplate your virtues

and teach us to imitate them so that we can be better.

That we look like you more and more every day,

to please the Lord like you did

and let's live like this, in peace, love and joy

and then let's get to share with you

the eternal bliss of Heavenly Glory.

Immaculate Virgin of Candelaria

have mercy, Lady, and give us your blessings,

because of how many in you trust and hope,

You are the best port of salvation

and with your maternal caresses

we all receive the treasures of Heaven.

Oh Mary our hope

our protection and our help,

our refuge, clarity and path

our attentive mother who guards and guides us,

we beg you once more to be our consolation,

our blessed mediator with the Lord

and help us find a solution to our problems.

O Most Holy Virgin of Candelaria:

more than all blessed creatures

We ask that your soul be with us today,

deliver us, Lady, from all dangers,

keep us away from enemies, disease and all evil

and give us your help to get out of this difficult situation

that today our spirits overwhelm us and makes us suffer,

we beg you to reach us from your beloved Son,

Our Lord Jesus Christ,

remedy to get out of these difficulties:

(make the request now with great hope)

Oh, Virgin of Candelaria,

We thank you, our Mother and Lady;

aware of our weaknesses we come to you,

we are your children and we put ourselves in your hands,

make that with your powerful intercession

what we request is granted,

and do not leave us without your protection and maternal care

so that you educate us and make us

true children of God.

Beloved little Virgin make us also sigh

for having Christ in our heart

and so you can hand it over to God.

So be it.
This is the short prayer to ask the Saint for light and protection
Virgin of Candelaria, mother of God and our mother, Patroness of the Canary Islands.

With all the devotion and trust that a son puts in his mother,

I want to offer you today my person, my things and my whole life.

Accept them, my mother. I ask you for protection for those children of yours,

that, due to life circumstances, are outside their

homes, and from afar they invoke you with a sincere heart.

Sweet Virgin of Candelaria, consolation of the afflicted and

Queen of Christian homes: shower your grace on us

and about our families: and do, without forgetting you,

we should count on always, health and peace. Amen.
I pray to ask the blessing of the Virgen de la Candelaria
Virgin of Candelaria,

Mother of the miners and the people of Atacama,

We come to You with the confidence and simplicity of children.

We come to You with our anxieties and hopes,

with our joys and sorrows,

with the fatigue of work and the weight of our sins;

with all that we are and have.

Virgin of Candelaria,

You are the first bearer of the Light, which is Christ;

You are our Mother;

You gather us together with Christ the Savior;

You are our hope, comfort and joy;

you accompanied usañas in the city, the desert, the valleys, the mines and the sea;

You are our star on the way to the Father;

You, our footprint to find Jesus.

Virgin of Candelaria, Virgin Mother of God,

hear our prayers, bless our homes,

reach us work and health; teach us to listen to the word of your Son

already live it every day, so that you docile to the Holy Spirit,

we know how to build a nation of brothers

and a serving Church in our land of Atacama.

Amen.
Other articles on Our Lady of Candelaria:
Most read content: