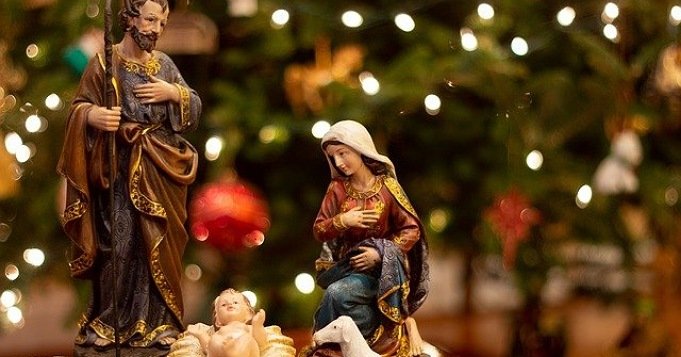 Blessed be your purity and eternally be,

Well, a whole God recreates himself in such graceful beauty.

To You Heavenly Princess, O Holy Virgin Mary,

I offer you on this day, soul, life and heart.

Look at me with compassion, don't leave me, my Mother.

Amen.
Bless your purity, is one of the most beautiful prayers of the Catholic Church to venerate Mary or ask for her intercession. Mary, the helper, the one who intercedes for us and the one who guides us on the spiritual path.
Mary in Egyptian means "beautiful" or "beloved" and in Hebrew "exalted" or "glorified".
And the Virgin Mary lives up to her name, as she is the most revered and represented woman in all of human history.
She is known as "Blessed among all women", and has become a myth and object of devotion of multitudes by giving birth to the Messiah announced in the Old Testament who for some, is a prophet, but for others, is God made men.
Of the four canonical Gospels, the evangelist Luke, a physician friend of the apostle Paul, recounted the life of Jesus between ten and twenty years, and included the appearance of the angel Gabriel who announces to Mary that she will give birth to a child, a Savior.
Thus, devotion to the Mother of Christ has grown reaching hundreds of invocations and figures of devotion.
She was present at the Incarnation, birth, first miracle, Passion and Death of Jesus Christ, she received with the apostles the Holy Spirit at Pentecost, and today she continues to participate in the history of salvation leading all the faithful to her Son.
Qualities of Mary, Mother of God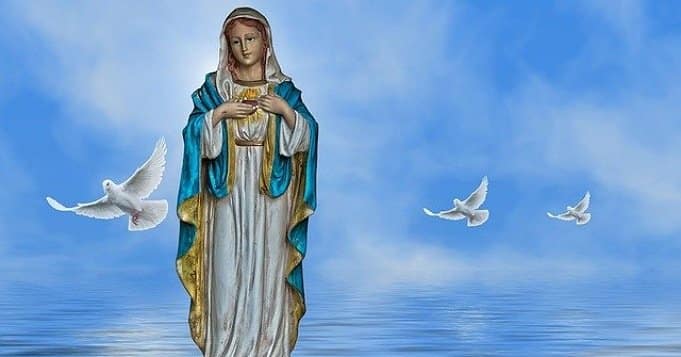 It is said that Jesus follows the Fourth Commandment and honors his mother and therefore every child of God should do the same.
That is why devout Catholics present their devotion to Mary in each of her invocations. It is even said that there is no Saint who does not love or honor Mary.
There are many Marian apparitions in the world approved by the Church, which according to Catholics are a sign that God continues to send his mother to help us and intercede for us.
The presence of Mary is attested by the main currents of Christianity. The Gospel of Matthew and the Gospel of Luke, as we explained, present Mary as a young virgin when, at the Annunciation, she learned that she was pregnant through the work of the Holy Spirit.
For this reason she is called the "Virgin Mary", or simply "the Virgin", in the Catholic, Orthodox, Coptic Churches, in the Anglican Communion and in other Christian denominations.
It is said that she has the power to intercede before Jesus Christ and therefore there are thousands of prayers dedicated to her, with titles such as "Mother of God" or "Blessed Virgin Mary."
Marian Invocations most known
According to the Catholic Church, the Orthodox Church and the Coptic Church there are hundreds of messages revealed to the seers, considered part of the work of the Virgin Mary.
The apparitions of Mary are indicated in Catholic theology with the term Mariofanías and the history of Catholicism recalls many, among the best known:
del Pilar (Spa.aña, 40 AD)
Guadalupe
Queen of Hispanidad (Spa.aña, XIII century, and venerated in Mexico, 1531)
Coromoto (Venezuela, 1652)
of the Miraculous Medal (France, 1830)
Lourdes (France, 1858)
Chapi (Peru)
Fatima (Portugal, 1917)
In recent years, alleged Marian apparitions have been reported in Egypt, something that the Coptic Church interprets as a consolation in times of persecution.
Prayers dedicated to Mary, the protector of all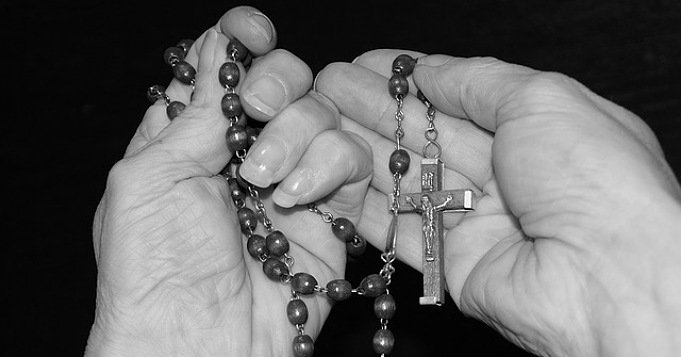 The Virgin Mary is, first of all, the mother of God and not only the mother of Jesus Christ, since it must be remembered that according to Catholic doctrine God has three different persons, since he is Father, Son and Holy Spirit.
Catholics should worship Mary because that is how her own son, Jesus, did. For this reason, the prayer of Catholics addressed to the Virgin Mary expresses a deep desire that the mother of Jesus Christ can intercede for men before God.
Mary is usually prayed with a Rosary in hand, passing her beads and for each one raising a prayer.
Others stand in front of her image and light candles, speaking to her like a mother and asking her for guidance in facing adverse situations in life.
Many of the prayers that are raised today asking Mary for her protection and blessings are very old, recited in the past, in difficult times, in different languages ​​and by people of dissimilar origins.
This prayer that we present below was translated into Italian and other languages, from an old Latin prayer that dates back to the Middle Ages.
Ancient prayer to invoke the blessing of the Virgin Mary
My soul proclaims the greatness of the Lord, my spirit rejoices in God my Savior, because he has looked at the humility of his slave.

From now on, all generations will congratulate me because the Mighty One has done great works for me. His name is Holy and his mercy reaches his faithful from generation to generation.

He works mightily with his arm, scatters the proud in heart. He overthrows the mighty and exalts the lowly. He fills the hungry with good things and the rich he dismisses empty.

He helps his servant Israel, remembering his holy covenant as he had promised our fathers in favor of Abraham and his descendants forever.

Glory to the Father and to the Son and to the Holy Spirit as it was in the beginning, now and forever, forever and ever.

Amen.
A beautiful Prayer to the Virgin Mary
So we pray to Maria asking for her help and support
Lend me, Mother, your eyes, to look with them, because if I look through them, I will never sin again.

Lend me, Mother, your lips, so that I can pray with them, because if I pray with them, Jesus will be able to hear me.

Lend me, Mother, your tongue, to be able to receive Communion, for it is your tongue paten of love and holiness.

Lend me, Mother, your arms, so that I can work, so that work will yield a thousand times more.

Lend me, Mother, your mantle, to cover my wickedness, because covered with your mantle I must reach Heaven.

Lend me, Mother, your Son, so that I can love Him. If You give me Jesus, what more can I wish for?

And that will be my happiness for all eternity.
Powerful prayer to the Virgin Mary to ask for an urgent favor
This is the prayer to implore Mary to illuminate our path:
God save you, Queen and Mother of mercy,

Life, sweetness and our hope; God saves you.

To You we cry out the exiled sons of Eve;

to You we sigh, moaning and crying,

In this valley of tears

Come then, Madam, our advocate,

return to us those your merciful eyes,

and after this exile show us Jesus,

blessed fruit of your womb.

Oh gracious, oh pious, oh sweet Virgin Mary!

Pray for us Holy Mother of God.

So that we may be worthy of reaching the promises of our Lord Jesus Christ.

Amen.
Prayers and prayers dedicated to the Saints:
Most read content: