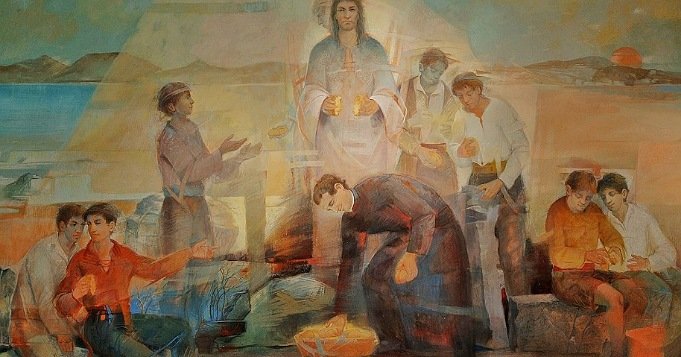 San Juan Bosco He was a man who gave his life in the formation of children and young people to make them men and women of good in the future.
In these he sowed love in the Christian faith and the need to find consolation in helping others, since he considered that serving others was the main way of thanking God for being alive.
This already canonized prophet, ahead of his time, watched over the safety of the homeless in life, mainly in the case of children, to whom he gave the possibility of having a better future.
Saint John Bosco believed that dialogue with young people was fundamental, as this is an inexhaustible source of feedback of concerns and also of knowledge.
This priest exhorted parents to listen carefully to their children, because through example and words they could achieve wonderful motivations in them.
This great thinker claimed that violence was the ultimate expression of brutality, an act that he completely repudiated while inducing into communication the key to guide the little ones along the correct path of life.
This saint can be invoked through various prayers ...
In this article we show two of the most popular:
The first used to advocate for the protection of homeless children and
second Recommended for families who need the help and patience of an educator to get along with their children.
A powerful prayer to Saint John Bosco for helpless children
If earthly mothers stop remembering their children, grant me what I ask of you, I beg you, your perpetual help in all my needs, in every pain and especially in all the temptations so that those most in need may receive your protection. Amen.
Prayer to Saint John Bosco for the youth
O Don Bosco, father and teacher of youth, who have received from God the wisdom to lead so many young people on the path of good, I beg you to come to my aid in the difficult and delicate responsibility of the education of my children.

Help me to know and understand them, to dialogue with them and to trust each other.

Remove vice, evil and selfishness from them, infuse them with love of study and work, kindness and understanding at home.

Deliver them from all danger so that they can achieve the salvation of their soul and be our comfort here on earth. Saint John Bosco, pray for my children. Amen.
Other prayers and ways to protect our family and children:
Most read content: