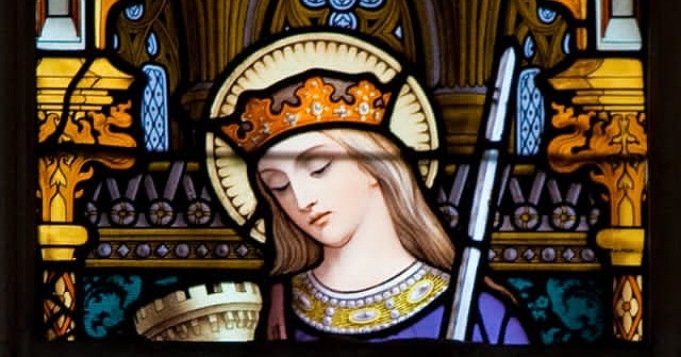 The saint of the unprotected and the homeless, the miraculous protector of the people, she is Santa Bárbara, whom the Cubans call for her blessings and support in the darkest and most difficult days. The warm saint who welcomes the devotees and gives them the strength to move on, to face the problems and challenges of life.
Santa Bárbara syncretizes in the Yoruba religion with the powerful Chango, Orisha of thunder, and is one of the Catholic saints most revered by Cubans, who implore her support and blessing to go through and come out of complex situations with ease.
She is the patron saint of the artillery weapon and therefore many are those who pray to her when they go to war or when they will participate in a confrontation of some kind.
According to legend, the saint was part of the "14 Holy Helpers" of the Catholic Church and was thus awarded the mission of protecting the unfortunate and those who are in danger of death and do not have a sacrament.
It is said that she lived in the XNUMXrd century in the city of Heliopolis in Phenicia, in Lebanon and that she was beheaded for practicing the Christian faith. For this reason, she was worshiped and devoted as a Christian martyr who died to defend her faith.
La Miraculous Saint who protects and blesses
A blessed Santa Barbara is prayed to by her devotees to ask for protection for themselves and for another person. She is the virgin of those who fight with weapons.
Saint Barbara was a virgin and martyr and suffered for her beliefs, took refuge in the Christian faith, was baptized and made her change known, so many women take her as an example of a determined woman and ask her for support to face to the obstacles that society still imposes on them.
The miraculous Santa Barbara is asked for protection against injustice, envy and enemies. He is asked to keep dangers out of our way and to give us strength to take dangerous actions and defeat enemies.
She is one of the saints who is prayed to with the most fervor when there is danger, she always comes to the aid of those who are in a desperate situation and they pray to her with faith and hope.
La Holy Benefactor and Patroness of the peoples
Santa Barbara is the patron saint of several cities and towns in Spain.aña, where his cult began. And after the process of conquest and colonization in America, there were many countries on the continent such as Mexico, Peru and other countries, mainly in Latin America, that also paid tribute to him and asked for his divine protection.
In most of the countries of Latin America, Central America and the Caribbean, there are temples dedicated to the Virgin.
The festivity of Santa Bárbara is on December 4 and it is mainly entertained with processions and prayers. And in many countries, people wear red in his honor, his representative color, and come loaded with red apples, flowers and candles to the temples to pray to him.
Many also venerate her in their homes with an image or a personal altar and worship and ask for her favor to ward off danger, but also to overcome illness and maintain health and achieve economic stability.
In Cuba, Santa Bárbara is one of the most revered deities. The people pay homage to him as an immense red tide that follows the procession of the Virgin that takes place in provinces such as Havana, Villa Clara, Sancti Spíritus and in many other territories.
Precisely in the Cuban capital on Santa Barbara Day, the devotees go to the National Shrine dedicated to the saint, located in the neighborhood of Párraga, in the municipality of Arroyo Naranjo and there they carry their deepest prayers to talk with the saint.
At the foot of the figure of the protector of the people and the afflicted, they leave her flowers, candles, promises and ask for her blessing.
La Santa Barbara and the orisha Shango
Santa Barbara and the Orisha Shango of the Yoruba religion are united in Cuba in a single cult, the result of the transculturation process that characterizes Cuban religious identity.
Shango, is the leader of Santeria within the Yoruba religion, associated with dance, virility, thunder, lightning and fire. He is the Orisha of justice and one of the kings of the Yoruba religion and represents the joy of living in an intense way, passion, intelligence and wealth.
Both are revered by the Cuban people as those who rule justice and protect their devotees.
Prayers to Saint DLightning Dream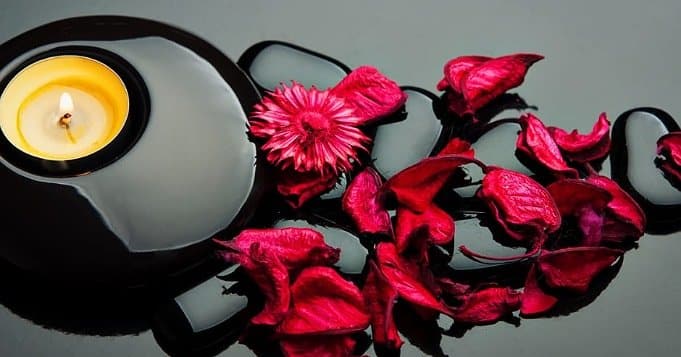 As we can see, we can pray to Santa Bárbara and Shango, ask for their protection to overcome obstacles and to ward off enemies.
We can pray before an image of the saint and place flowers and white or red candles. When we turn them on, we speak calmly about what ails us, asking for your help and support.
Prayer to Saint Barbara asking for blessing and protection
Let's see a prayer to pray to Santa Barbara and ask for her protection
Saint Barbara, blessed virgin,

great saint of immense power, God accompany you, and you accompany me on the path of good.

With your victorious sword, deliver me from evil, injustice, envy and evil eyes.

With the power of lightning, protect me from my enemies, glorify the fiery muzzle of my cannon and let me emerge victorious.

With the cup of your cup and wine keep the strength of my body and spirit for the hard fight and combat.

Receive my apples and daisies as an offering that I have always present in my thoughts and in my home,

and I beg you never to abandon me and come to me every time I claim you to defend my faith, my land, my family and my struggles;

and that in the end you always lead me to glory like you.

Amen.
Powerful Prayer to Santa Barbara for petition on behalf of another person
We also pray to Santa Barbara for the protection of our loved ones. There are many who direct their prayers towards her when they notice that a close person is in danger.
This is the prayer to pray to Santa Barbara for someone else
Lord I ask you through the intercession of the protector Saint Barbara, model of trust in God,

May our life be full of Christian faith, may we live with peace and joy like her, and may we dedicate ourselves to doing good in the midst of our family, neighbors and friends.

I especially want to ask you for (name of the person for whom we pray) and thank you for the good things you have done in me and in my life during our life.

Through Jesus Christ our Lord.

Amen.
Prayer to Santa Barbara for storms and unfavorable situations
Santa Bárbara is also the lady of lightning and is associated with those meteorological phenomena that are usually seen during storms and hurricanes. For this reason he is also implored for his protection against the fury of nature.
Let's see a prayer to invoke the help of Santa Barbara
Mighty Santa Barbara,

Your courage is much greater than the force of hurricanes and the power of lightning

We ask you to always stay by our side

So that we, like you,

We can face all storms, wars, trials, challenges and tribulations

With the same strength with which you faced yours.
Most read content: