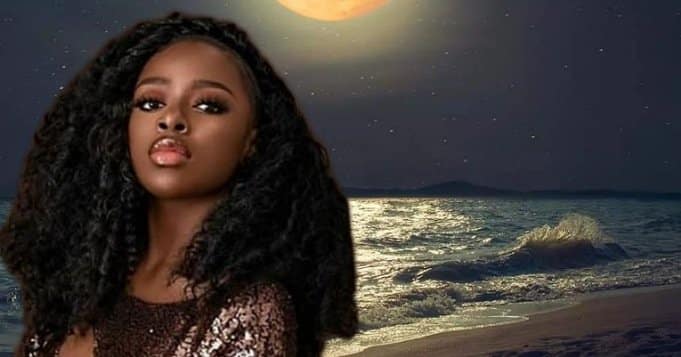 Yemayá is an Orisha highly revered in the Yoruba cult, is this African deity as old and powerful as obbatala, mother of all human beings, because we all must swim in our mother's placenta before we are born.
And it is that Yemayá is recognized by both devotees in the Santeria or Rule of Osha as in popular culture, for being the guardian of the seas or any body of water.
In addition, she is also considered a protector of women and babies, her power can help us carry our pregnancy to fruition with her energies.
Yemayá is the Mother of the Waters, adored by all her faithful and devotees of the Yoruba religion for her immense powers that grant protection, well-being, health.
It is the powerful Orisha of the Yoruba pantheon that symbolizes everything related to the sea.
Despite this, you can dedicate a wide range of requests to it, as its power extends to a wide spectrum.
What can I ask Yemayá? Pray to the Goddess of the Seas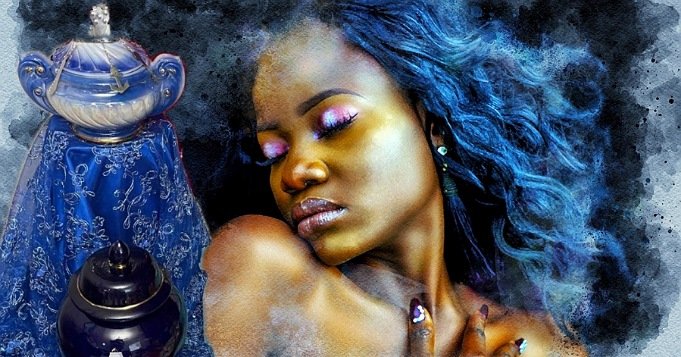 Many prayers are dedicated to the deity of YemayáAs a mother at last, she protects and guides her children and devotees along the best paths until they find their destiny, removing obstacles, dangers and evils from them.
You can pray to the goddess in many spheres of our life, because as we explained, with her immense powers she can intercede for our well-being.
We raise prayers to Yemayá to:
Love. The goddess of the seas can guide us towards the happiness of finding our other half. It can also restore lost love to us with its waters.
Solve financial problems. Yemayá is the owner of marine wealth, so we can go to her to help us obtain prosperity and economic abundance, always asking for better opportunities to guide our working life.
Fix fertility problems. Many women turn to Yemayá to find fertility in them. And not only women, but also numerous couples pray to the goddess for the conception of a child. And it is that Yemayá is the protector of pregnant women and a symbol of life.
Health. Many people resort to Yemayá every day so that with its waters they can carry away the ills and ailments that afflict them. Its powers can help restore the health of your children and faithful.
To open paths. To the Orisha of the Seas, we also ask that with her enormous power open the paths of happiness for us and guide us through them with her light.
How to invoke the great power of Yemayá? 5 Miraculous Prayers
We must always perform the prayer correctly, this implies having faith, respect and trust in the Orisha.
You can approach the deity in its natural temple, its waters, so you can visit the beach, or go near the seas or oceans, as they constitute the temple of Yemayá.
Both in an altar that we have at home and in the coastal area, we must remember to bring the deity fruits, offerings, flowers or candles, which accompany us while we pray.
Many devotees like to bring her bouquets of white roses, Yemayá's favorite flower.
To Yemayá, her devotees pray to her as to a mother. Many flock toañaimmerse yourself in the waters of the sea while they communicate their joys and sorrows to you and ask for your help and protection.
At the end of the article we leave some of the offerings that you can offer to the Yoruba goddess Yemayá, or you can see them by clicking here.
Let us remember that she is the one who protects all humanity from misfortunes, so if her children sincerely implore her, Yemayá will always come to help them.
But, above all, you have to pray to Mother Orisha with a lot of faith, showing him devotion and trust from the bottom of our heart. We must go to her with sincere intentions and always speak to her with respect and affection.
We can dedicate the following short sentences to Yemayá, which we can even learn by heart.
1. Powerful prayer to the goddess Yemayá for Love
Blessed are you queen of the seas, spectacular Goddess who with your powers emanates light, just as the watchtowers do for the men of this universe.

Infinite is your love with us, and your actions show us that our prayers are not in vain.

I come to you, guardian of affection,

I come to implore you so that my path enters the paths of love. But not just any love, but one that is chaste, a true love.

Never abandon us your children, because you are our guide of life, do not leave us in the open with life. Ashé
2. Prayer to the Goddess of the Seas for Fertility and getting pregnant
Mother goddess! Powerful patroness of femininity and desire;

Listen, great Yemaya, my prayers and allow the seed of life to germinate in my womb;

Implant fertility in my soul and give me that sacred power to give life, oh mighty sovereign of the seas

Mother, touch my body with your hand, and allow me to conceive a child, do not let the void fill my soul.

As a woman, oh Yemayá, only you know the desire that overwhelms me,

Help me my saint, because I will be faithful to you until the end of my days

So be it.
3. Prayer to Yemayá to Open Paths in difficult cases and ask for protection
This is the road-opening prayer for the goddess of the Yoruba seas.
Yemayá, you are immense, powerful goddess who rules the seas

Guide us, your children and all other people, you who protect those most in need and those who need your help.

Right at this moment I need your help, so that you stand in front of the obstacles that are presented to me and unlock my path.

Yemayá my saint, I implore you to open all the closed doors and that in my journey I only find good fortune.

Never allow negativity to settle in my mind, plant a new idea in my spirit, so that I have a resurgence of personality.

In you I place all my goals and you have never failed. Amen
4. Prayer to Yemayá for Money and Abundance
How to ask Yemayá for money? It is this prayer to ask the goddess for help.
Yemayá, Goddess of the seas of the world, infinite is your love for your children and immense is your guide so that no obstacle can close their paths

I turn to you to help me drown in the vital liquid, my greatest fear and concern today, due to not having enough money for my livelihood.

My goddess, I ask you, bring my person fortune, work and prosperity, in order to be able to live. I am very grateful to you for always listening to my greatest wishes.

Bless you, amen
5. Prayer to Mother Orisha for Health and warding off diseases
Oh, great Orisha Yemayá, you who rule the seas, possessor of great spiritual capacity and permanent protection for your guides, I urgently evoke your help.

I need, my mother, that you cover with your mantle in these moments of hardship to (name of the sick person) due to the disease he is suffering.

I implore that your waters wash away the ailments and ills that affect him and that they bring him back to health

May you never lack the strength and sustenance so that you can get ahead.

My saint, support him with your powers to fight for his life until necessary.

I have always trusted you and I know that you will never fail me, Amen
Some beautiful offerings that we can give to the Orisha Yemayá:
Most read content: