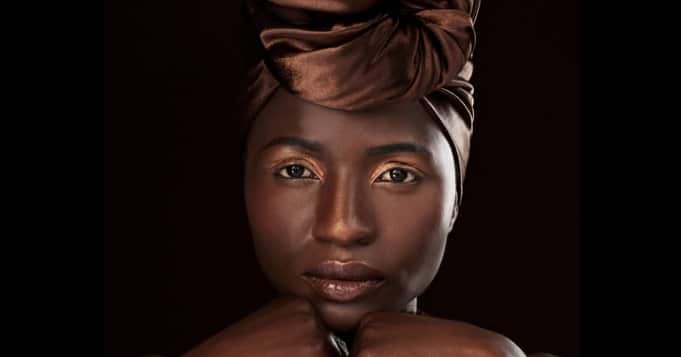 Recall that Oyá is one of the most powerful orishas, ​​mother Goddess of Eggun (spirits) and warrior companion of the God of Fire, Shango, in multiple battles.
Oyá She is one of the major African deities and is the Goddess of thunder, lightning, tornadoes, winds, storms and hurricanes. She is, fundamentally, the one who is in charge of bringing rapid changes and helps us in our internal and external transformations.
Yanza, as she is also known, is a brave and strong deity, and at the same time delicate and protective of her children and devotees.
She is the guardian of the kingdom located between life and death, that is why her home is at the door of the Cemeteries. She is the Goddess of clairvoyance and possesses immense psychic abilities.
Prayers to the Queen of Centella to ask for her protection and protection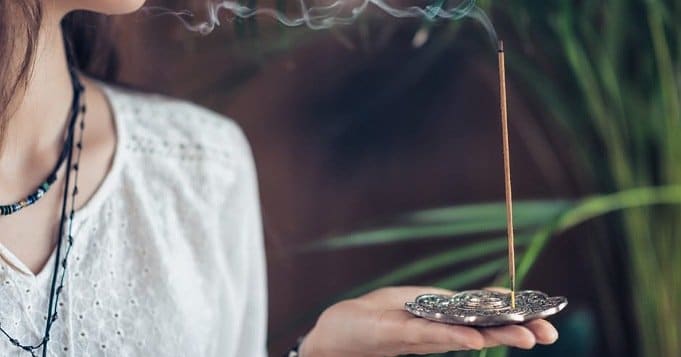 Oyá she is the Wild Warrior and she is the Protecting Mother. We pray to her primarily to implore her protection, as she is capable of putting an end to all injustice, deceit and dishonesty.
For this reason, we ask the Queen of Centella to give us courage, to do justice, and to protect us in times of pain and need.
She is fundamentally, protector of women, especially of those who are strong and courageous, leaders in the community. The Goddess will always protect them from all evil.
For her qualities as a strong and brave warrior, many pray to her. Oyá for his protection against enemies. We invoke the Goddess of the Spark especially when we are besieged by evils that come to us from other people.
how to pray to Oyá? Miraculous Prayers to the mighty Yanza
Let us remember that to pray to Oyá, we must bring those offerings that the Goddess prefers. She likes offerings with eggplant, grape wine, grapes, rum, cola nuts, rooster, hen, porridge, fruit, fish, and anything spicy is to her liking.
We can also place incense near your place with scents like patchouli, sandalwood and geranium.
Then we light white candles and pray in a quiet place, commenting on the danger we sense and asking him to please keep bad vibes away from us.
Prayer to Oyá for protection from all evil
This is the prayer to make a request to the African goddess:
Oyá strong woman, warrior and power,

Queen of the wind of death,

santa you have 9 stripes on your face,

and 9 skirts of all colors,

woman who has the power to make all the eddies,

high as low,

woman who with your laugh you take away everything bad,

that with your power you ward off diseases,

We want you to receive a warm greeting.

We all respect you, and you speak with your spark there in the sky

we all kneel and cross ourselves

when we listen to your word.

We come to ask you to send us good winds,

that you do not allow the sorrows and sorrows

the dislikes and weaknesses, muddy our lives,

darken our thoughts and hearts,

we come before you to ask you for strength and positive energy,

to request that you protect us with your great power,

drive away evil and give us light, and extend life to all.

May your rays shine on our homes,

over all the members of the family,

giving us joy, happiness and good cheer,

May your rays illuminate us and give light in the dark.

I say thank you Oyá,

in the name of all the children of the earth.

So be it.
To protect us from the difficulties of life is this Prayer to Oyá yansa
And so we invoke Oyá so that it removes the danger from us:
Oyá we all invoke you,

for being a warrior woman, strong and powerful.

You are the owner of the storms

and with your iruke, you have the power

to ward off diseases.

In many ways we call you:

My mother nine days in heaven,

Wind of death,

Whirlpool from on high,

Queen of all markets,

Woman owner of all spirits,

Owner of the disease,

Santa with the stripe on the pretty face,

mistress of the wind,

who understands what he sees.

Viva Oyá, my goodness,

Woman of great power by command of God,

to be Queen of Death,

protect us and help us in difficulties,

take care of your children on earth,

bless us with your iruke,

shine us with your torch,

mistress of the wind and storms.

Thank you Holy Mother
Rituals and powerful works in the name of Oyá Yanza:
Most read content: