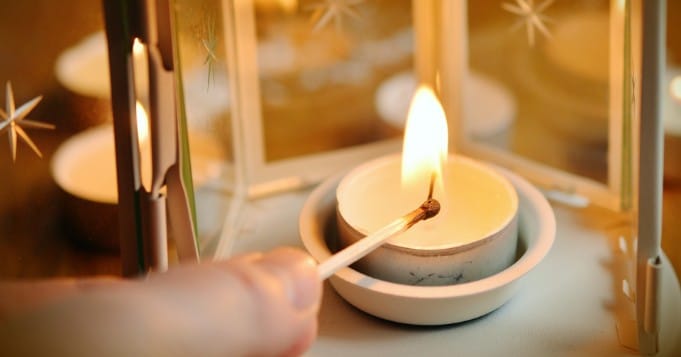 "I am the resurrection and the life," says the Lord; whoever believes in me, even if he has died, will live; and everyone who lives and believes in me will never die ".
The mystery of what will happen once we leave this world is a question that can only be answered through faith.
Throughout time, man has sought alternatives to communicate with spirits and the easiest way that humanity has found to do so is through prayer.
In this article we offer you two prayers to communicate with your loved ones and ask God for their soul to rise to heaven and find eternal rest there.
Responso: Prayer for the spirit to reach eternal life
The word "I answer"Comes from the Latin noun"responsibility" which means "answer". In the Catholic religionI answer" is the prayer for the deceased that is performed at any time when the deceased is being watched over.
Come to their aid, saints of God; go out to meet him, angels of the Lord: receive his soul, and present it before the Most High.

Christ who called you, receive you, and the angels lead you to the lap of Abraham.

Receive his soul and present it before the Most High. Grant him, Lord, eternal rest and shine for him (her) eternal light. Receive his soul and present it before the Most High.

Lord, have mercy. Christ, have mercy, Lord, have mercy.

Our Father who art in heaven, hallowed be your name, your kingdom come, your will be done on earth and in heaven, our daily bread give us today and forgive our debts as we forgive our debtors, do not let us fall into temptation but deliver us from all evil. Amen Jesus.

Libra, Lord, your soul. From the penalties of hell. Rest in peace. So be it. Lord, hear our prayer. And our cry reaches out to you. The Lord be with you. And with your spirit. Amen.
Prayer for the soul to be received into the kingdom of heaven
O God, who grants forgiveness and wants the salvation of men:

Te we pray that, through the intercession of the Blessed Virgin Mary and of all the Saints, you grant the beatitude to your son, whom you called from this world.

Do not abandon him (a) into the hands of the enemy, nor forget him (her) forever; but receive him / her with your holy angels and take him / her to heaven, his / her definitive homeland.

And because he believed and hoped in you, grant him forever the joys of heaven.

Through Christ our Lord. Amen.
We share other powerful prayers and rituals:
Most read content: