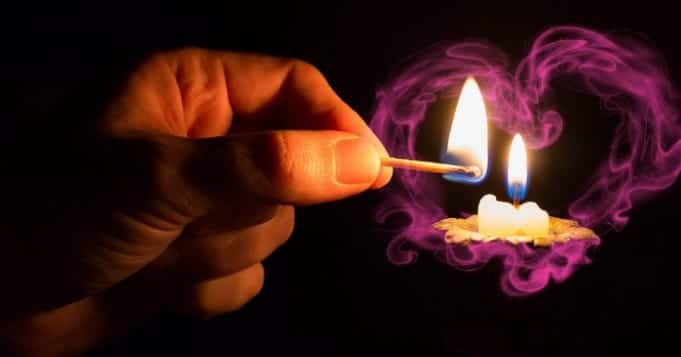 For the solution of an urgent problem, cure of a disease or other difficulty, we pray to Saint Teresa and Saint Rita, patrons of the unfortunate, those who respond to our desperate requests.
To them we raise our prayers with fervor, asking them with a lot of faith in their protection and support to overcome those difficult moments that life often brings us.
Let us remember that, to these miraculous saints, we must pray with great faith and showing them the love and humility of our hearts to be recipients of their blessings.
So we always ask you to listen to us and help us quickly to overcome these desperate situations.
We can place a white candle in front of her image and pray quietly to her with faith and confidence, raising prayers for special requests.
Pray to Saint Teresa of Jesus for her intercession in despair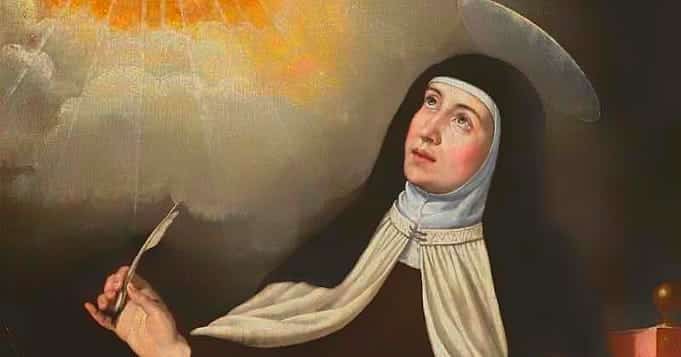 St. Teresa of Jesus is a saint of the Catholic and Anglican Church, Doctor of the Church. She is also known as Santa Teresa de Ávila.
It is invoked by those who suffer from unwanted dreams, those who suffer from insomnia and those who have started businesses and are in difficulties.
They also seek his help in urgent cases, usually for the cure of a disease.
Saint Teresa is an intercessor before Jesus Christ. That is why we pray to him for urgent causes, asking for his favor.
Miraculous prayer to Saint Teresa of Avila for very anguished requests
So we pray to Saint Teresa to ask her to cure our ills.
Santa Teresa, you who knew how to make a constant conversion of his life and left us in your writings the steps to take along the path of perfection.

You who knew the fleetingness of life and how our thirst for happiness can only be satisfied by God.

Oh Saint Therese of the Child Jesus, model of humility, trust and love!

From the heights of heaven, unleash on us those roses that you carry in your arms: the rose of humility, so that we surrender our pride and accept the yoke of the Gospel;

We ask you for your help to calm our fears and torments, that the petals of your reds carry away pain, misery and disease.

In you we trust our life in the most difficult and urgent moments, that the roses ward off the evil that wants to dañaus

To you, Holy Mother, we come today to ask for your blessings to overcome these dangers that we face

And we fervently ask you to help us (to make the request)

Do not abandon us, Saint Teresa, intercede for us before God, so that with his light he illuminates our path and blesses us with his forgiveness

You who let a shower of roses fall on the world, make their petals reach our home and bless it,

so that all evil leaves him and pain and sorrow never penetrate his walls again

And so peace and faith reign in that sacred space for us

Thank you Saint Teresa, miraculous and blessed, for attending to the humble call of your faithful and smiling at them from heaven, dropping showers of roses and blessings on humanity. Amen
We raise a prayer to Santa Rita to beg for her comfort in need
A Saint Rita of Casia, patroness of the impossible, we ask for help and consolation in the face of difficult life situations, those problems that we consider impossible to solve.
Legend has it of Santa Rita, that when she was a baby, white bees gathered over her mouth, depositing honey in her without hurting her.
And after 200 years of the death of Saint Rita, in the monastery where she spent most of her life, white bees emerged from the walls every year and remained until the feast of Saint Rita, on May 22.
Saint Rita de Casia is known as 'The saint of the impossible', due to the miraculous cures that he worked, so much is currently being asked of him to cure the ailments that plague the world.
Furthermore, it is said that if we pray to her with great faith, she will always respond to the desperate requests of her faithful devotees.
Prayer to Saint Rita of Cassia to ask for a favor, a miracle and special requests
We pray to Saint Rita de Casia to:
Ask for his help in need, especially in urgent and desperate cases, mainly related to health and the cure of diseases, as we explained above.
Among the most powerful prayers for petitions this is the prayer to Saint Rita for Impossible and Desperate cases.
O glorious Saint Rita of Cassia! Protective and loving

Patron of the impossible and miraculous bearer of faith

With a soul full of confidence for the continuous favors that you receive from heaven, for the good of your faithful devotees, I come to your presence today, to ask for your sacred blessing

I beg you, Mighty Lady, to intercede for this, your humble servant, before God the Father and Redeemer of the world, so that he may benignly hear what I request of his great power and infinite mercy.

To you, holy glorious Rita, mother and helper of all your devotees that you received in the course of your long and holy life, so many and so repeated samples of being a soul privileged by the love of God,

I ask Mother, that you do not abandon me in this moment of need and pray to Him for me and for my loved ones with that ardent fervor that always encouraged you when you prostrated yourself to pray, at the feet of the Holy Crucifix.

I am in a desperate situation, mother, so I beg of you (to make the request in faith)

For your great merits and your selfless resignation, for the intense pain caused by the thorn in your forehead;

ask, kindly Saint, that I be granted what my soul desires through your mediation and with great eagerness, for your divine hand is omnipotent

Don't let go of me my Santa, take me by your side in heaven and on earth and let my soul be at peace

I beg you to heed my request, the good result of which, in your grace, I hope to obtain from the power and goodness of the merciful God.

Saint Rita de Casia, lawyer of the impossible, desperate and lost cases, pray for your devotee.
Other prayers and advice to overcome difficult times:
Most read content: