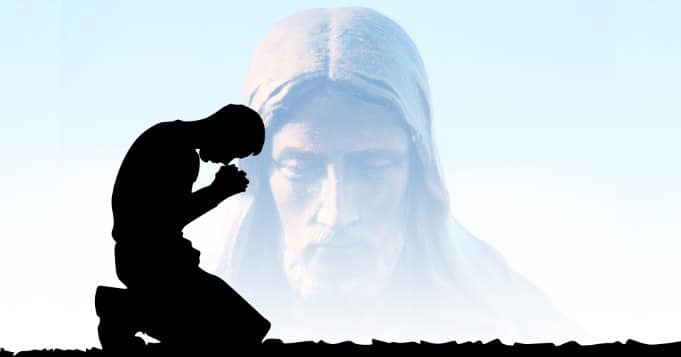 Curses come into our lives damaging our plans and preventing us from achieving our purposes.
With the intercession of God through these three prayers we demand that misfortune be removed by breaking:
Hexes,
curses,
sorceries and
the evil eye.
How do we pray to God to get rid of all evil?
Being aware that divine justice takes time, but arrives, we open our hearts to the sacred influence of the redeemer to ask him to free us from all the disturbances that could harm us and could create discord in the family.
We close our ears to the suggestions of evil and we want it to be poured out on us in the light of truth, purity and healing so that we can continue to face our day to day with the certainty that we are not alone and that with faith we will save any adversity that comes our way.
1. Powerful prayer to break spells y curses
The strongest prayer to break hexes, curses, spells and envy.
O God, in your name we cast out all difficulties that prevent us from carrying out this prayer of healing and deliverance.

Oh Jesus in your name we tear down walls, barriers, difficulties and problems that want to hinder your powerful manifestation among us.

We ask for the powerful intercession of the Virgin Mary, Saint Joseph, Saint Michael, Saint Raphael and other archangels, of all the heavenly court of your angels and of all the saints of God so that no one or nothing disturbs our path, to may healing and deliverance be accomplished in the name of God our Lord.

Amen.
2. Prayer to break ties and get rid of hexes
Hail Mary, most pure without sin conceived, Mary most holy, pray for us.

By virtue of my holy baptism, supported by the word of God in the intercession of the Blessed One and in the Virgin Mary.

I decree that in the name of God all the curses that surround me be broken and I free myself from the bonds that prevent me from moving forward.

Amen.
3. I pray to ward off evil in the name of God and break generational curses
In the name of our Lord I rebuke, break and turn away from everything bad, spell, humiliation, seduction, black magic, games of chance, psychic powers, fascination, witchcraft that have been placed on me or on the intergenerational line of my family by anyone, or by any source of occultism.

In the name of Jesus Christ I order that every spirit sent by satan leaves us free at this very moment and never again, prostrating at the foot of the Holy Cross of Jesus Christ.

Thank you Lord Jesus for having set me free. Amen.
Meet other equally powerful prayers:
Most read content: