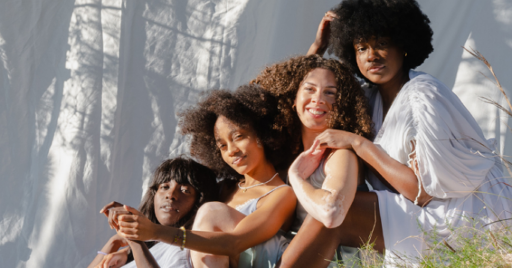 Every March 8 we honor them... the strong, the brave, the warriors, those who defy any obstacle.
The date is dedicated to women, the female Orishas of the Yoruba Pantheon We also praise them, each one with an exceptional and moving story that makes them worthy of the love and affection of their faithful, children and followers.
An ode to the most revered Orishas of the Osha this March 8
They are the Orishas in Santería or Osha's Rule, women warriors, mothers, sisters, friends, lovers... Women who left their legacy in history, adored by their people and by numerous communities around the world.
There are many female Orishas in the Yoruba cult, all are equally powerful, some of the most revered today are:
1. Yemayá, Mother of the World, Sovereign of the Seas
We ask Yemayá, Queen of the Seas, for protection from all evil.
As the mother of all human beings, she will help us get ahead in any difficult situation.
Prayer for Yemayá, we ask our mother
So we can pray to him:
Yemayá, my mother, immense as the ocean

Cover me with your mantle of clear waters and don't let go

Help me and guide me on the path of life, powerful Sovereign of the Waters

My goddess, My mother, I trust that your guide and your wisdom will lead me along better paths.

So be it
2. Oshun, Lady of the River, Goddess of Love
Oshun among the female Orishas is one of the most beautiful Yorubas, the passionate warrior, the sensual and kind goddess, we ask her for help in matters of love and money, fundamentally.
Although we can go to her for any matter that concerns us, because the Orisha de los Ríos will always be willing to help us.
To Oshun queen of sweetness, join her prayer begging for help
We dedicate this prayer to him:
Oshún, beautiful lady, sweet you are like the honey that is hidden in the depths of the mountain

I ask you, Mother, give me a little of that sweetness so that my path is full of love.

Give me courage to defy obstacles and let me meet my other half

DO NOT forsake me, powerful Orisha of clear waters,

Bless your child with love, health and prosperity

Ashe
3. Oyá, Queen of the Graveyard, Mistress of Storms
A Oyá, the Lady of the Dead, Queen of the four winds, intrepid and brave warrior, we ask for your protection in the face of danger, we ask for wisdom to move forward and faith to pursue our goals.
simple prayer for Oyá, begging for your protection
We pray to him as follows:
Oyá, Queen of the Sparkle, beautiful as the moonlit night,

Protect me warrior, from the intensity of dangers, from betrayals, from natural phenomena

Guide me with your light and your nine colors on a path of success, good fortune and happiness

Do not abandon me my powerful mother, give me your hand to feel your courage

So be it
4. Obba, Orisha of Fidelity, Lady of the Lagoon
Obba, the Orisha of the great sacrifices, guides us in love and shows us the really important things in life.
Through her, we learn to sacrifice ourselves for those we love.
To Obba, we ask for faith and self-sacrifice to fight for the well-being of our loved ones.
Short prayer in Spanish dedicated to Obba:
Thus, we raise the following sentence:
Obba, powerful warrior, teach me to love,

Show me, lady, how to fight for my family, how to sacrifice myself for their sake.

Obba, the one with the most beautiful feelings, help me to continue on the path and overcome the obstacles that lie before me and mine

So be it
If you want to continue reading, we share more about Santería:
Most read content: