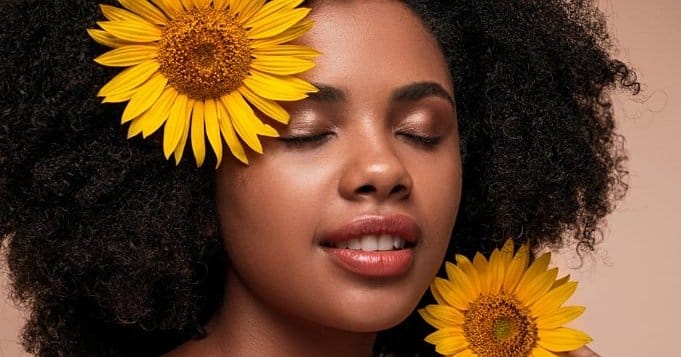 Sunflower It is a plant with important esoteric properties, it is nourished directly by the sun's rays, from which it receives light, heat and energy.
This flower is irradiated by the beauty of the Orisha Oshún, holy mistress of the honey of bees.
The sunflower represents the femininity, the peculiar beauty and the freedom of the woman. This is the flower most used to give life to the rituals that are invoked to find true love.
The essence of the Sunflower is useful to attract luck, it has the virtue of creating strong ties and affective bonds between human beings, it is believed that a person who applies sunflower essence will never be alone, because the aroma of this flower drives away the loneliness.
Sunflowers attract prosperity and positive energy.
Putting sunflowers inside the house brings good fortune and lightens the spirit by freeing it from heavy loads, brings prosperity and is a talisman capable of attracting money.
These flowers bring good energies closer, charging the environment with positivity.
The sunflower brings shine and drives away sadness, overflowing hearts with joy, giving way to the renewal of thought and the possibility of considering new goals and future projects.
Work: The Sunflower Crown of Oshún.
A very beautiful work to honor Oshún, the most beautiful deity of the Yoruba Pantheon, is to make him a crown with sunflowers.
For this, five sunflowers are needed from which the stem is cut.
With the help of a fine wire, the flowers are strung to achieve a kind of crown.
Once ready, it is placed on the Oshún soup tureen.
This work is removed before the flowers begin to wither.
This tribute can be accompaniedañar of two yellow candles.
Bath with sunflower petals and perfume to attract love.
To attract love, many rituals can be performed, but none is as effective as performing a polish bath with sunflower petals and perfume.
This ritual is carried out for five consecutive days, while the water is prepared, positive thoughts must be had so that in this way good fortune and love come to the life of the person who invokes it.
It is recommended to apply the fragrance for five more days, to receive the direct irradiation of the African Venus the religious can wear yellow.
It is essential not to let the sunflower petals wither in the water, because if this happens, the energy of the ritual will weaken and lose effectiveness.
Most read content: