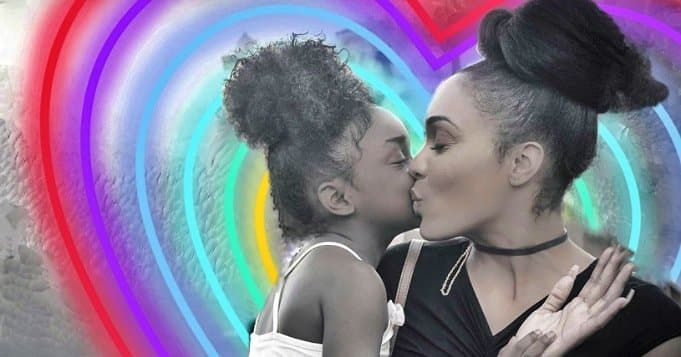 This patakin is born in the sign Obara Kana and has as its protagonist Abiodun, son of Shango y Oyá.
Pataki where Abiodun does not do ebbó as advised by his father Shango
The prophet Abiodun lived, son of Shangó and Oyá In Oyomorele land, he had great wealth and one day his father Shangó visits him and tells him:
Son, you should go to Orunmila's house and make yourself Ebbo with your money to appease the anger and envy that the envious and malicious eyes have on you and thus clear everything that approaches from your path.
Abiodun was very stubborn and ignored his father. The days passed and the envious enemies of Abiodun prepared witchcraft and killed him.

When Abiodun dies all the land of Oyomorele is disordered and everything was in chaos.
Oyá when he sees that his son is dead, he becomes furious and begins to kill all those who populated that land, paying the just for sinners.
the rage of Oyá it was so big that all the inhabitants of Oyomorele hid and lived in terror.
The Orisha Eleguá went out in search of Orula's advice
Eleggua seeing all that mess and seeing how his mother Oyá mercilessly killed everyone, he is about to go see Orunmila the fortune teller.
Then Elegguá sets out on a journey to see Awo Obara Ikate who was a friend of Shango.
On the way, Eleggua sounded his cowbell and sang:
"Obara Ikate Awó Ifá Dari Ekó Olofin
Shango Ifá Bayana Kako Toriboshe
Tori No Olofin Shangó Ifá Bayana Kako…."
Awo Obara Ikate had been consulted and the sign of Obara Kana comes out, but with Osogbo Iña (discussion, fight) and he says to himself:
Elegguá is coming along the way to see what happens in the Oyomorele land, we must go in search of Shangó to appease the wrath of Oyá Because of her great love as a mother, she is blind and does not realize the mistake her son made, for not following the advice of his father Shangó.
Finally Elegguá arrives at Awo Obara Ikate's house and he tells him that they have to go to Shango, but that to get there they must cover their heads (leri) with cloth (asho) of the blue color of Yemayá so that Shango does not kill them. .
Awo Obara Ikate and Elegguá start their way to the land of Shango with fiya (cap) of blue color (arolodo) from Yemayá and they sang:
He heard Inle Kaye Shangó Omo Orisha
Agba Kile Shango Yekun…."
It was already four in the morning and on the way they found ewé orisoñi (mugwort grass), they pulled it up and put it on their lerí (head).
Following the word of Ifá the curses are removed
Suddenly Shango appears and Orunmila calls him and invites two chickens to eat (adié meyi) next to him and sang:
Goodbye Kere Kere Oyú Maimai
Goodbye Lamiwe Goodbye Dun Dun Ina Tutu Ni Shangó….."
After they ate, Orunmila covers Shango with ewé dundun (prodigious herb) and ewé orisoñi and tells Shango everything that happens in Oyomorele land.
Shango then says to the Awó:
For capriciousness and not listening to advice, my son Abiodun dies, but his mother Oyá does not want to recognize the mistake of our son.
Saying this, together with Elegguá and Orunmila, he goes in search of Oyá in the Oyomorele land.
With them they carried Adié Meyi Pupua (2 red hens) and sang:
"Oyá balere elere Oyá Morele Inle
Lese Eggun Ono Abiodun Eni Sokun
Goodbye Yale Shangó…."
Oyá recognizes his anger and the injustice committed
They come home from Oyá on land Oyomorele and Shangó tells Elegguá to call his mother.
Then Elegguá takes the framb podoyán, began to ring her and call her like this:
"Oyá Tonti La Aro Ayaba Unloro
Oyeun Iyanigo Ianosi Oyá Ale Erure…"
Al Oyá Hearing that, she bursts into tears, reconsiders, and says:
It is true that my behavior has not been correct, my mother's love made me unfair to others.
Orunmila hugs Oyá and tells:
Oyá, this land must be cleaned and for this you must take all the money that your son Abiodun had, spread a lot of corojo butter (opolopo epo) on it and have Shangó take it to his land and you will see how fate abandons Oyomorele.
Oyá He gives the Owo (money) to Shangó and pours it a lot of Epó and water (omí), wraps it up, puts it in a sack and sings:
"Owo Epó Mayereo
Owo Epó Mayereo Kobalokun Otá…"
Then he throws Omí
Owó Kilotu Shango
Owo Ero Ero
Owo Kolofun Shango Obakoso…"
This is how they resolved that misery and curses never return to Oyomorele land.
Learn more about the Orisha Oyá, the Owner of the spark:
Most read content: