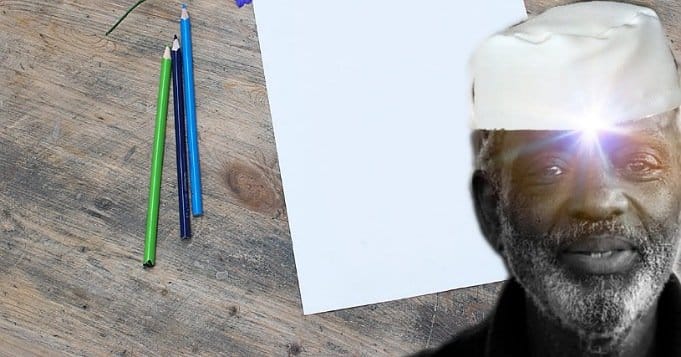 This petition is dedicated to Obatala the owner of our head, of our thoughts and intuition. Orisha who always protects us with health and wisdom, and offers us patience and peace.
This work is simple, effective and very beautiful, a little different from what we usually do. In it we can visualize what we want with all our hearts and ask the beautiful father Obatala to intercede for us.
You will ask Babá Obbatalá what you want, but remember that faith is very important, without faith there are no dreams, on the other hand, with it you can achieve even the impossible because it keeps you alive.
Even without having Baba crowned, you can do this work, as long as you love and trust him.
Something very important is that you will write a letter, but without haste and with a great feeling of faith and love. When you decide to start the work, do it in a place where you feel calm and peaceful, so that your thoughts flow and organize themselves.
Ingredients for the ritual:
2 white candles
Plain white paper sheet
Graphite pencil
Cocoa butter
White plate
Egg whites 2
8 cents
Cascarilla (If you want to learn how to do it at home, I recommend you read the following article)
How will we do this work in the name of Obatala?
First you light the 2 candles at the foot of Babá Obbatalá, ask for his blessing and thank him for everything he gives you every day.
You give him knowledge that you will write a letter and in front of him you take the white paper and with graphite pencil you begin to write it.
After writing, you spread cocoa butter on the menu and put it on top of the plate.
Then you make a very dense and firm meringue with the egg whites.
With the paper where you wrote the letter you will make a cone and put it on the plate vertically with the point up.
With the meringue you will cover that cone, and it will be like a tower of meringue, but in this case the base will be your letter.
After having made the tower of meringue you must sprinkle cascarilla and also cocoa butter on top.
What can you write on the letter?
In the letter we must make our request to Obatalá and put everything that we really want, evil is never asked for anyone, always good, remember that divine justice exists and always arrives.
Let's leave that to the Orishas!
Through the letter you will write what you really want with your heart, always ask for health, because without it we have nothing, ask for love for yourself, your family and the people you love.
Pray for fair employment and abundance, open paths to remove obstacles, fortune in our destiny, good wishes for our children, partner, parents, and all those we love.
Write with sincerity, what really hurts you, distresses you and you want to solve, and do not forget to thank the blessings received.
What do we do next with our message to Obatalá?
This tower goes to the foot of Babá Obatalá for 8 days and every day you must light the candles for a little while, you sit next to him and sincerely and heartily talk about everything you want.
After 8 days you go to the foot of a hill or mountainaña, and there you leave your message to Babá.
Remember the 8 cents right and may Baba's peace always cover and protect you.
Learn about other powerful and beautiful works in the name of Obatala:
Most read content: