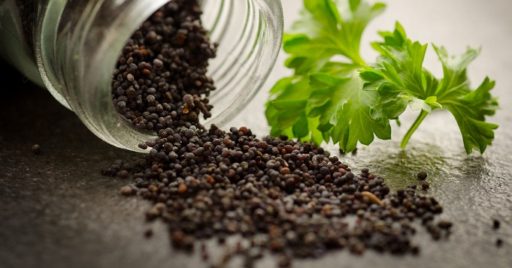 La guinea pepper It is also known as Benin pepper, kale, clusii, Ashanti pepper, and masoro and is a ginger family. Its scientific name is Piper Guinean Schumach and although its uses are mainly culinary, since it is used as a spice mainly to replace black pepper, it also has many spiritual, esoteric and religious uses.
It is spicy on the palate and highly sought after to season different foods. This rich spice is used primarily in Western and North African cuisines to replace pepper in meals and is said to give certain craft beers a unique flavor.
In addition, as black pepper can be a stomach irritant, many people eliminate it from their culinary recipes and substitute it for guinea pepper which is much healthier.
Medicinal uses and properties of guinea pepper
Many are those who say that guinea pepper seeds They have aphrodisiac effects that help maintain peace and happiness in the space in which they are used.
But, in addition, these seeds are used in traditional medicine to treat numerous ailments. Between them:
Colds
intestinal problems
muscle pains
parasites in the mouth
wounds
La guinea pepper It also has very popular medicinal properties such as:
antirust
anticancer
vasoconstrictor capacity
beneficial to the uterus and bladder
I will tie yoruba, spiritual and religious meaning
La guinea pepper It is a sacred spice for the Yoruba as it can ward off negativity. The Yorubas call her I will tie and is a native of West Africa.
It is a key ingredient for numerous ebbó (cleansings) that help open the paths and communicate with the Orishas and Eggún (spirits).
In the attention given to the Eggun tile, among many essential elements such as candles, cascarilla and corojo butter, guinea pepper is also widely used.
At initiation, their Ashé and energy are used to bless those initiated into the Yoruba religion. In addition, it protects from negative vibes and can even help modify behaviors. It is used to awaken the senses of the Iyawó (initiated in the Rule of Osha) every mañana.
It is also a symbol of abundance and is included in works in the cult of Eggún and the Orishas as part of rites, offerings and ebbós, as it raises the white or positive energy and increases the result of the works, rituals and ceremonies.
Uses of guinea pepper in Santeria
Our guinea pepper seeds They are used in numerous santeros rituals with the aim of improving our destiny, including to:
attract and reinforce love
consolidate power and success in our life
generate passion
leave vices
separate people and break relationships
alienate people and envy
stop psychic attacks
ward off dark spirits
stop all kinds of curses
We clarify that guinea pepper seeds They should never fall to the ground, as they would limit abundance and cause fights.
Among the rituals that use pepper are also those dedicated to the Orisha Elegua, the first protection, the four-corner caretaker and protector of homes.
Guinea pepper for Eleguá:
This work to Elegguá is to open the roads and bring prosperity to our lives, we ask for a lot of health and abundance so that the little giant opens paths and opportunities for us.
First you must roast 3 ears of corn with fluff, spread it with corojo butter and put them in the fryer in front of Elegguá. Light the candle, and now is when we will use the powerful guinea pepper. You should chew it, but don't swallow it, take a sip of rum and blow on Elegguá.
Then you light the tobacco and smoke it, you must give knowledge to the Orisha and ask for his blessing
You will light this work for 3 consecutive days and then you take the offering to a bush, or to a mountain. You leave him the right of 3 cents, but first you clean yourself with them. If you have not received Eleguá you can also do this ritual and place it behind the door. Always with great faith and asking for good things.
Most read content: