Oshosi in the yoruba pantheon He is the great Orisha hunter of the good, but he is also the hunter of all the bad.
The good so that it brings us health, luck, and abundance in the paths of life and the bad so that it does not touch us, or harm us, whether they are diseases, enemies or misfortunes.
Oshosi is the African deity who owns the bow and arrow, the great warrior and vigilante.
This addimu (offering) the warrior likes very much and asking him with faith and will, surely what you want will come into your life, even without having received it, you can invoke it and ask for it.
If you have received Oshosi, remember that to make this offering you must take it out of Oggún's cauldron and put it aside on a white plate or clay pot.
Ingredients: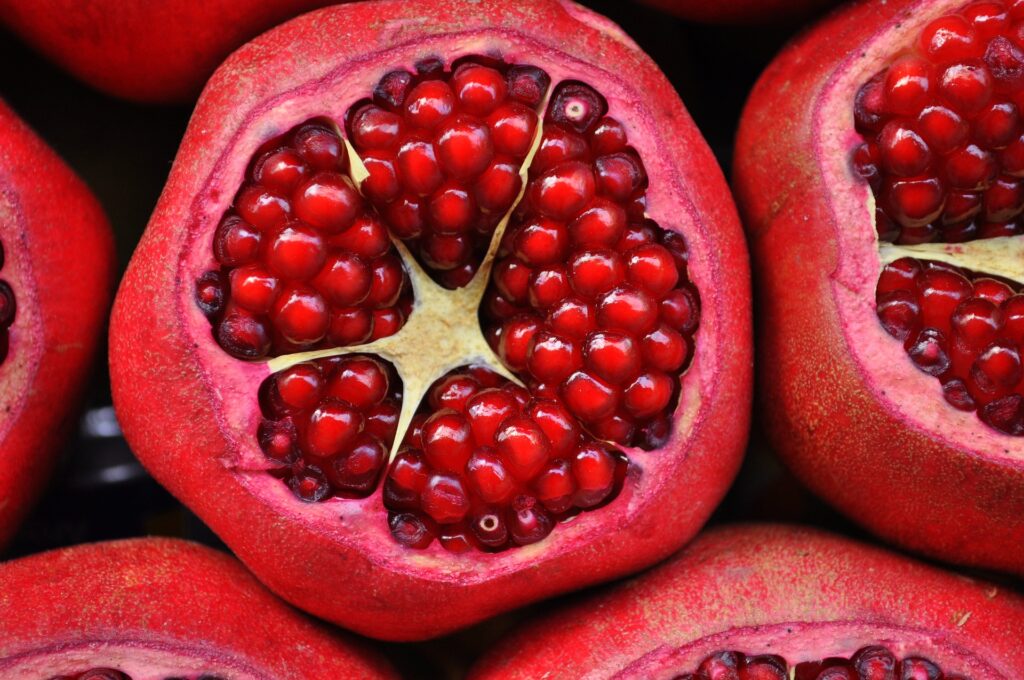 7 pomegranate fruits (example of the fruit in the photo above)
1 white plate
Corojo butter
Honey
Smoked fish
Smoked hutia
Colored dragees (tiny candies used to decorate in pastry)
Anisette
2 candles
7 cents or 7 kernels of roasted corn
Procedure to make the offering step by step:
You should wash the pomegranates, chop them in half and put them on a white plate.
You should add corojo butter to each part of the pomegranates, then add honey, smoked fish and smoked hutía.
Above all and almost covering a large part of them, you put enough pills, they symbolize prosperity and help us achieve progress.
You light the candles to Oshosi, ask for his blessing and blow Anise Liquor on his tools and on the addimu.
Then you give him knowledge of what you are offering and have a conversation with him for what you need (make your request).
What do we do next with the adimú to Oshosi?
This offering will be in front of Oshosi for 7 consecutive days and each day you must light the candles for a while. It is important that you do the ritual with great faith.
On the seventh day this offering must go to the mountain with 7 cents of right, in case of not having 7 cents you can use 7 grains of roasted corn.
May the blessing of the warrior Oshosi reach you and stay with you in good health and luck.
Learn about other offerings to Oshosi, and how to serve the Warriors:
Most read content: