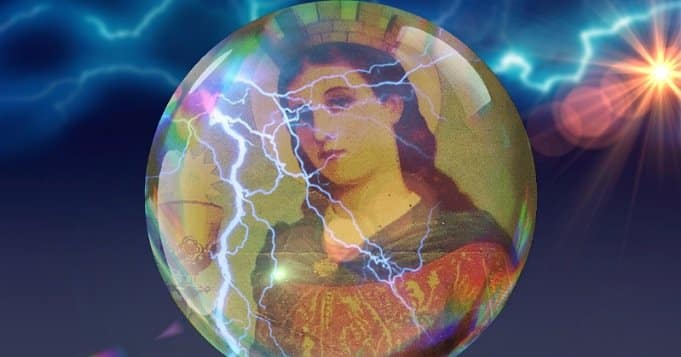 Celina, the eternal Celina, guarachera and Cuban, the one who dedicated her songs to the Afro-Cuban faith and religion, is today recognized as the undisputed queen of the Guajiro Point and of the peasant song.
The world korea today, years after his death, the tenths he dedicated to the protector, Santa Bárbara, in syncretism with Monkey, the divinity of the Yoruba pantheon, owner of thunder, dance and virile strength.
"Long live Chango"Is an anthem in Cuba and in many Latin American countries.
"Long live Chango, Long live Chango, gentlemen", became an immediate success in Cuba after its premiere, and united Guajira music and Afro-Cuban roots.
Later, Celina continued to express in many of her songs, lyrics that spoke of Afro-Cuban deities and their legends. She and her partner in life, Reutilio, added the traditional quatrains of the Guajiro song to the themes related to the spiritual forces of the Yoruba pantheon.
Thus, similar numbers also became very famous in Cuba and the world, as is the case of "El hijo de Elegua"," To the queen of the sea "dedicated to the Virgin of Regla and her African syncretism Yemaya, or "A la Caridad del Cobre", the Patroness of Cuba.
Celina and the blessing of Santa Barbara
The queen of the countryside, the incomparable, Celina González always said that she owed her fame to Santa Bárbara and Changó, and for this reason the Yoruba cultural expression and recognition of the Rule of Ocha (Santeria) predominated in her repertoire.
Celina used to always tell that she was asked about her success and triumphs in the musical field, that, when she turned 20, Santa Barbara appeared to her, and told her that, if she dedicated her devotion and her art, she would make her succeed and protect her for life.
Celina did so and followed the advice of the saint syncretized with the Orisha who owns music and drums.
And everything indicates that Shango's favors combined with her talent, her desire to succeed and her incredible voice, really led her to reach a high level as a representative of Cuban culture of all time.
The incomparable, the protected of the Orishas: the "Queen of Cuban peasant music"
To Shangó and the deities of the Yoruba pantheon, Celina González paid devotion through her talent and her voice all her life.
Many of his songs helped people to understand the Afro-Cuban religion a little more and to make it part of the Cuban musical culture. Today many of their numbers show the faith that the Orishas are professed from Cuba.
Most read content: