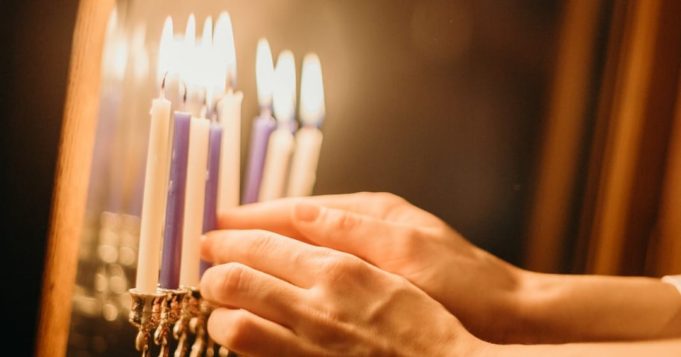 In the disorder of our life we ​​lose so many thingsSome are very important, others are essential, and this fills us with disquiet and grim anguish.
We do not stop questioning why we are victims of that loss and no matter how much we search within, we cannot find a thought reassuring enough to ward off the pain that attacks us in those difficult moments.
So many things can be lost on the road of life, many felt like a great tragedy, that keep our mind and spirit with anxiety and we question and blame ourselves for being unable to control what today squeezes our hearts.
How to recover something lost or stolen?
To reassure our soul there is this comforting and hopeful prayer to San Aparicio.
A prayer to pray for what we want so much to appear in our lives, so that it stays with us forever, where it belongs.
This request is to recover what was lost, be it a love, health, a relative or loved one, special or important objects, such as money, or even to recover what was stolen.
We light a white candle and in the name of the Saint we place our trust so that what is lost appears.
When should this miraculous prayer be said?
This prayer will be done as soon as something is lost or you want it to appear. For this you must put a lot of faith and hope in prayer.
It can be done daily until what has been lost is recovered.
Powerful prayer to Saint Aparicio to find something lost:
I beg you, Saint Aparicio, that as the Child Jesus appeared by your power and patience, you also make everything that I look for appear when invoking your glorious name; that all my lost good appear, that, when going through some rough transit, the Angel of my Guardian sent by God appears in my company; he intercedes for me, that at the time that my lips pronounce three words: "Appear", he has to appear.

Saint Aparicio give it to me, may the obstacles that have caused the loss of what I entrust you look for be discovered and disappear; do not ignore my pleas that I make to you from my heart; I will never ask you for an impossible, everything will be fair and that they belong to me religiously, so as the Lost Child appeared, which you gave yourself to his legitimate mother, I also want you to do it with what belongs to me.

Amen, Jesus.
Praise to Saint Aparicio:
Celebrate every Christian,

the sweet name "Aparicio",

that his mighty hand,

give us what was lost.
You must make your request

after saying this praise to San Aparicio.
Recommended wear a medal or stop "Magistral" of San Aparicio during the recitation of this prayer.
Prayers and rituals to attract what we want:
Most read content: