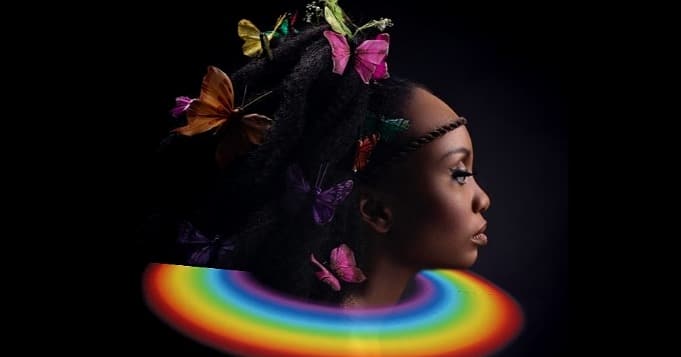 The powerful Oyá He has the power over storms and other tempests and can dominate the winds, all of them.
She is a brave warrior in the yoruba pantheon. She gives the oxygen that man needs without which we could not exist on the face of the earth.
Oyá Yansa represents the storm, the rainbow, the waterspout and the spark, and propitiates storms.
She is a death goddess, recognized for her power and influence over the spiritual world, which is why she always guards the door of the cemeteries.
Mother Yansa also has immense powers of clairvoyance and ancestral communication, which is why her children call upon her for their wisdom and guidance.
A Oyá She is asked for her strength, her protection and her help to make the best decisions, as she is an extremely protective mother who supports her children and devotees so that everything good comes to them in life.
How to pray to the Queen of the Tempest to help us?
When making a request to Oyá, let us remember that it is always located in the cemetery, on the threshold, so, if we wish, we can invoke it and offer it there.
However, the energy and power of Oyá It is found throughout nature, even in the air we breathe, so any quiet place where we feel at peace will be ideal to worship it.
Powerful Offerings Warrior Yansa Loves:
It is necessary to take into account that the number in which it is offered is nine, that is, nine flowers, nine fruits, nine vegetables, or any other offering.
The main thing that can be offered to him going to the cemetery is an aubergine, his favorite, in addition to rice, banana and sweet potato, red wine, sweets and corojo butter.
Fruits such as grapes, melon, coconut, and flowers such as roses are put on it, among others.
In addition to animals and eggplant, certain herbs are also included, such as Flamboyan, Verbena, Llantén, Caimitillo, and Cemetery Flower.
None of your offerings should have the color black, because Oyá is the orisha goddess of all colors, like the rainbow.
For that reason except black, any other color is allowed, therefore, if we want to dedicate an altar to it to pray to it from our own home, it can be very colorful.
I pray to Oyá to beg protection and make a request
This African deity can be made several prayers according to each case, to thank, to ask for a favor, and above all to keep it in mind.
Thus, this prayer is made with faith and great respect, asking Oyá to help us and guide us so that we do not lose the path of love, health, prosperity and happiness in general.
You are my mother, Oyá, and with your iruke you give us back our health.

you are brave Oyá, and I need your help, to please you I offer you: 9 aubergines boiled in red wine.

You are the eating store next door, OMG nine days in heaven, Wind of death, Whirlpool from on high.

Queen of all markets, Woman owner of all spirits, Owner of disease, Saint of the stripe on the pretty face, Owner of the wind.

My mother, Woman of great power by mandate of God, To be Queen of Death, Grant me the request that I make of you (make the request). So be it
Beautiful offerings and adimu that you can give to Oyá Yanza:
Most read content: