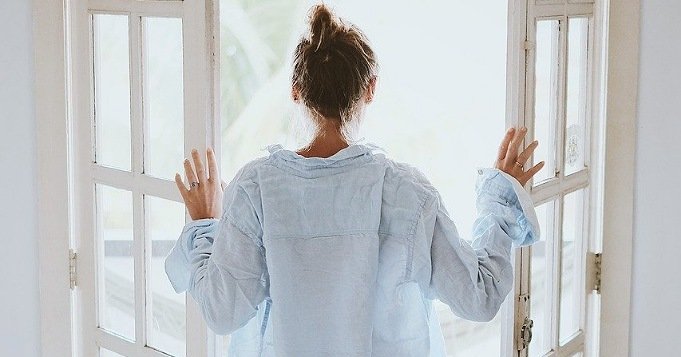 Many times we need to raise our voice and call our spirit guides so that they help us and support us, so that everything goes well.
Asking for help does not show weakness or inability to do things, but the need for divine support indicates that we are spiritual beings who seek heavenly intercession for the matter that concerns us or demands our attention.
For example, many times we are starting a new project, in which we are not sure of achieving good results, but we still want to try.
Therefore, we pray to ask for heavenly and divine support and that they guide us to do things correctly and in case it does not depend on us, but on external factors, that these align in our favor.
Whether it is health, love, family matters, or new ventures in study or work areas can be favored if we ask for spiritual favor to be able to advance safely.
Ask for heaven's favor When ewe raise prayers that everything goes well?
It is best to say a prayer every day for several days, until we know how to go the right way with the help of our spiritual guides.
We can ask for heavenly guidance so that everything goes well in:
novel projects or new ideas
ventures or our studies
affective relationships, in love and family
job opportunities or at our job
health problems that haunt us
This prayer that everything goes well, in general it is so that our day and our lives go well.
Preferably we can do it in the mañaNa when we wake up, to thank and ask for protection, but we can also do it in the afternoon or at night if we wish, and by the light of a candle we raise our prayer.
I pray that everything works out in my favor
Heavenly Father I come before you, because I simply want to do your will, I ask you Lord to guide me in any decision I make, to give me the wisdom I need to make the right decisions and learn to wait for your answers.

I put before you, all my problems and rest in your presence and in the peace that you offer me, I want everything I undertake to be because it is directed by you and by your word.

Just as your word says that we leave the worries in your hands, because you will take care of me, I trust in what you will do my God, I am confident that everything will turn out well in all my achievements, that you will open doors that are closed which hinder me from moving forward.

I declare Lord that you open the doors of the impossible in my life, that you will pour out blessings from the north, south, east and west. May your words establish themselves in my life and that I will see the manifestation of your power in it.

Lord I yield my will to Yours, and I decree that the heavenly designs are established, along with the purpose for which you have brought me to this earth.

My God, I ask you that everything turns out well in my life, that what I wish be fulfilled, and that you can work in all my decisions, filling me with your light to walk along paths of justice and correct paths.

I incline my ear to hear your voice and I decide to let myself be guided by your Holy Spirit, who is the one who can give me the right feeling at the right time. Lord I am extremely confident in how you work, and that success is yours because you will give it to me to glorify your name.

I thank you dear father for everything you will do in every situation of my life, in every circumstance and that you will give me the solution to every problem every day, I trust that everything I do will turn out well because you are by my side .

Thank you my God, I thank you in the name of my Lord Jesus, Amen.
Powerful prayer to ask God for everything to go well at work
Lord, I pray that this is a day of peace and full of your grace, your mercy, your love and everything happens according to your perfect plan.

Today, I ask that all my projects be realized, my ideas are carried out and achieve achievements in my life and career

Bless my Lord, my work, my bosses, my clients, my colleagues and all the people who make this company prosperous.

Heavenly Father, you who are strength, light and peace for all the faithful

You who guide our steps through life

I ask you, Lord, renew my will and my strength to do my job in the best way.

Guide me through the best way to achieve good results for my life and that of my family

Give me strength in every moment that I feel that I am losing the north, give me a heart as brave as yours.

I beg you that those who want to see me badly, that they do not see me, if they have weapons do not hurt me, and with injustices they do not wink at me.

Lord, may everything go well in my life

Amen
Other rituals that can help us to ward off bad energies:
Most read content: