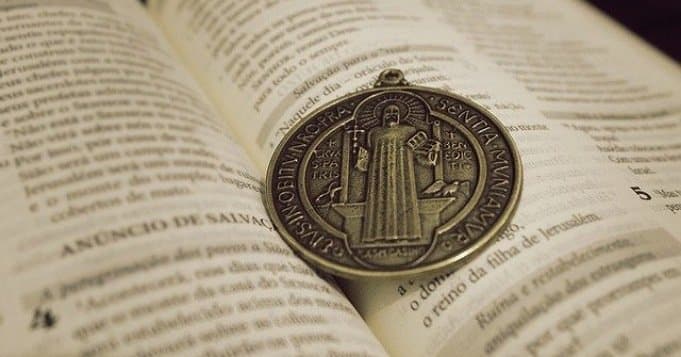 "Europe finds hope again when it puts man at the center of its institutions. Saint Benedict, pray for us!"
It was this phrase with which Pope Francis reminded him when the world began to live a new stage punctuated by illness, confinement and the fight against death, but also a period of hope and a lot of faith, praying for better times.
Every July 11, the Catholic saint celebrates the day of Saint Benedict, the Patron Saint of Europe and founder of the Benedictine Order, the one who is prayed for the protection of the Old Continent and asked for help and support to overcome obstacles that life imposes.
Saint Benedict was born in the Italian municipality of Nursia (Perugia) around 480 AD, from a noble family.
He was sent to Rome to learn from the best teachers, as his parents wanted to guarantee him adequate training, but there he saw for the first time the social decline that prevailed in those times, poverty, disease and the crisis of values ​​and institutions, caused by the end of the Roman Empire.
So Saint Benedict left Rome and lived in the solitude of a cave, really learning to live without luxury. For three years he lived as a hermit, in order to increase his knowledge of himself and his neighbor.
And when he decided that he knew the meaning of humility, he went to Montecasino and among the ruins of an ancient pagan acropolis he built his first abbey.
Miracles of San Benito and their contributions to Catholicism
Saint Benedict is considered patron of Europe and patriarch of Western monasticism and is credited with numerous miracles.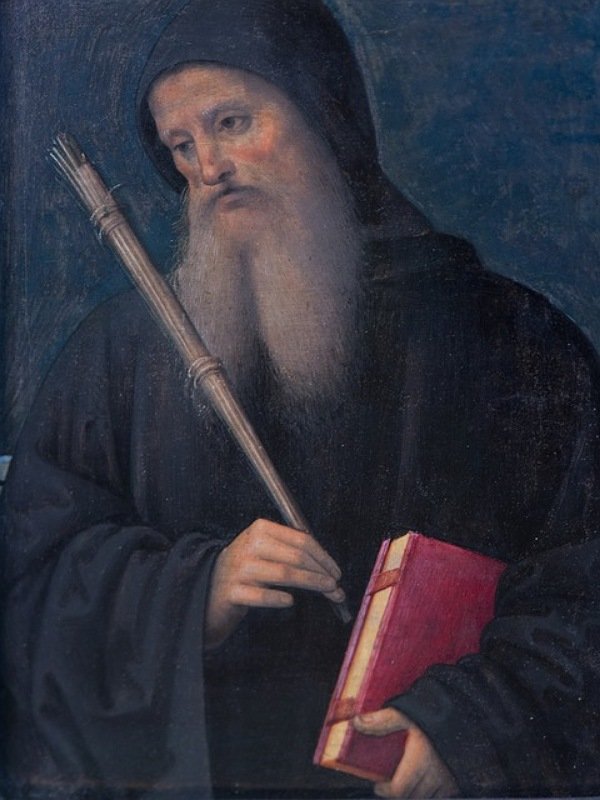 It is said that some monks of the abbey tried to poison him and legend has it that they first tried to poison his drink by offering him a glass of wine, but Benito said a prayer over the glass and it shattered.
Another of his miracles was when a local priest named Florencio, who envied him, decided to poison his bread, but when Benito said a prayer over the bread that had the poison, a crow entered and took it away.
Due to these events, many people began to recognize him as a holy man and came to him asking for miracles. Subiaco, in Rome, was the place where Benedict remained for about 30 years preaching "The Word of the Lord".
The most important miracle associated with him is the writing of a rule for his monks, later known as the "Holy Rule", seen as a manual and prayer code for monastic life.
"Idleness is the enemy of the soul; That is why the brothers have to occupy themselves at times with manual work, and at others with divine reading".
It is one of the most popular phrases written by Saint Benedict in the Holy Rule.
The medal of Saint Benedict is also recognized, which is said to represent, on the one hand, the image of the Holy Patriarch, and on the other, a cross, and on it and around it, the initial letters of a prayer. This is one of the oldest medals in Christendom and possesses great powers to attack and protect from evil.
It is said that the saint recommended his disciples to use it to drive away the devil and do good. The prayer he raised is an invocation to the Holy Cross and an expression of the rejection of Satan.
Prayers to ask the saint for protection against all evils and temptations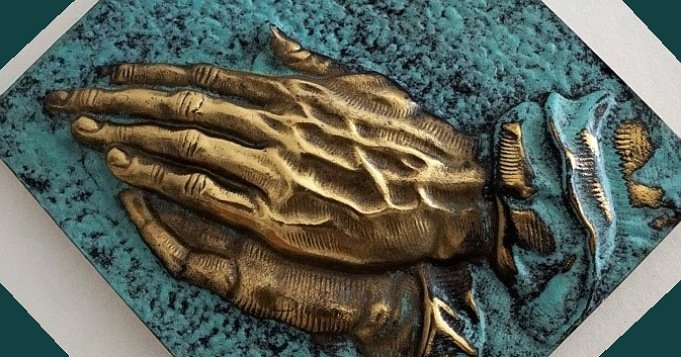 Benito is usually represented with the book of the Rule, a broken cup, and a crow with a piece of bread in its beak, in memory of the poisoned bread that Benito received from a priest in the Subiaco region.
For the miracles and legends associated with his figure, the devotees pray to him imploring his help in need. Some believers invoke Benedict to protect themselves against nettle stings, poison, erysipelas, fever, and temptations.
He is patron saint of farmers, engineers, and tanners, of farmers, of Villa Heerdt near Düsseldorf in Germany, of the town of San Benito near Jipijapa in Ecuador, of inflammatory diseases, of Italian architects, of Monreal del Llano in Cuenca (Engaña).
Likewise, Benedict is the Patron Saint of those who suffer from kidney disease, of monks, of the town of Nursia (his hometown), of Italy, of religious belonging to congregations, of schoolchildren, of servants and of children. cavers.
Also in the Canary Islands in España, the San Benito Abad Regional Pilgrimage is celebrated every year, a celebration declared of National Tourist Interest due to the dimensions it reaches. In the event, the devotees entrust themselves to San Benito and worship him through prayers, offerings of flowers and candles, etc.
Prayer to Saint Benedict to ward off evil, envy and mto the people
We pray to Saint Benedict through prayers to ward off envious people who only want evil for us.
Saint Benedict will protect us from those who wish to do us any harm. Therefore, when we feel danger and negative energies around us, we raise the following prayer:
O glorious Saint Benedict, sublime model of all virtues, pure vessel of God's grace. Here I am, humbly prostrate before you. I implore your heart full of love to intercede for me before the divine throne of God.

I turn to you in all the dangers that surround me daily. Protect me against my enemies, against the evil enemy in all its forms and inspire me to imitate you in all things.

May your blessing be with me always, so that I can flee from everything that is not pleasing to God and thus avoid the occasions of sin.

I ask you sweetly, that you obtain from God the favors and graces of which I am so in need, in the trials, in the miseries and in the afflictions of life.

Your heart was always so full of love, compassion and mercy towards those who were grieving or in trouble of any kind.

You have never dismissed without consolation and assistance anyone who has turned to you. Therefore, I invoke your powerful intercession, with hope and trust that you will listen to my prayers and obtain for me the special grace and favor that I so seriously implore you (ask for the favor to receive), if it is for the greater glory of God and God. good of my soul.

Help me, O great Saint Benedict, to live and die as a faithful child of God, who is always submissive to His holy will, to achieve the eternal happiness of heaven.

Amen.
Oprotection ration to Saint Benedict to ask for his intercession and help
We can also raise Saint Benedict to ask him to intercede for us in the face of temptations that we must reject.
If we consider that there is danger for us or those close to us, we must pray to the patron saint to help us.
Through this prayer, we ask the intercession of Saint Benedict:
Most Holy Confessor of the Lord; Father and head of monks, intercede for our holiness, for our health of soul, body and mind.

Banish from our life, from our home, the snares of the evil spirit. Deliver us from dire heresies, evil tongues and witchcraft.

Ask the Lord to remedy our spiritual and bodily needs. Ask him also for the progress of the holy Catholic Church; and that my soul does not die in mortal sin, so that trusting in Your powerful intercession, I may one day in heaven sing the eternal praises.

Amen. Jesus, Mary and Joseph I love you, save lives, nations and souls.
Other miraculous prayers:
Most read content: