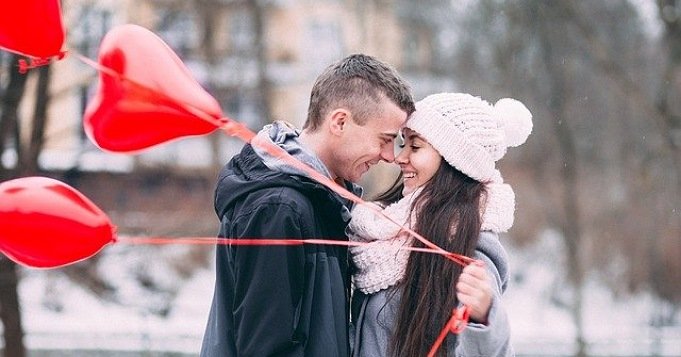 Holy Barbara Blessed the saint who protects us in health and disease, the owner of the ray and protector in the storms of life.
We go to her when problems afflict us and anguish attacks us, when life puts us to the test and we lose our strength, to Santa Bárbara the warrior who carries a sword we beg her to intercede and give us the strength we need to move forward .
We also ask her for love, because only she knew great love and for that she died.
We pray from the heart and from the faith that he returns us to the loved one, that he helps us to find true love, and that he clears our minds in the face of unrequited love.
To her, to the beautiful saint who protects us, we dedicate these prayers and a beautiful offering to help us with our special request and couple unions.
Powerful prayer to Santa Barbara to "unite couples forever"
Warrior of the skies holy Blessed Barbara, heed my pleas of love so that (his or her name) and (your name) unite in body and soul, protecting them so that no one stands in their way of happiness and union.

Anoint my hair and quench my thirst with your infinite love for my good wishes.

Powerful justice of the impossible, fight in the defense of these eternal lovers.

So be it.
Ritual for love with Santa Bárbara Bendita:
The following prayer and ritual dedicated to the Saint will start it on a Saturday to have more effect, and it will do so for six days in a row, without interruption. Take this step into account to prevent it from not working.
For this ritual you need a red candle, the color that characterizes the blessed Saint Barbara, and a white candle, and each day you must light both candles while praying the prayer.
The offering for the Saint:
6 red apples
6 red roses
Red wine glass
1 red candle
1 white candle
White plate or flat container
Búcaro (vase) or container to place the flowers in water
Ritual procedure:
We will offer Santa Barbara 6 red apples and 6 red roses, fruits and flowers that represent the Saint of thunder. Keep in mind when buying them that they are beautiful, healthy fruits and flowers, without defects.
Then you will wash the apples and dry them, in the rituals we must always wash the elements before starting to eliminate all kinds of energy that they could collect.
You must choose a container, it can be a white plate and in the center you will put a transparent glass filled with red wine, a drink that also represents this deity.
You will put the 6 apples around it and the flowers in a vase.
On the sixth day the work is completed and you must take the fruits, flowers, and the remains of candles to a mountain or leafy tree, the wine can be thrown away by a swallower.
In case you can't get close to the mountain, you can throw it all away.
Remember to carry out this ritual with great faith and always ask from the heart for the good for the other person, never for the bad.
Because sooner or later everything we ask of the saints will be multiplied.
This is the prayer that you will have to do for 6 days:
For the couple to return! we dedicate this very effective prayer to Santa Barbara
Oh Blessed Santa Barbara! glorious virgin and martyr.

You are the beloved daughter of God and the woman whom martyrdom preferred, because it never crossed your heart, to renounce the eternity of your soul, and much less, to spend your life next to some pagan and impious; therefore, you accepted death and travel stormy, to the eternal light.

Against lightning strikes you are our advocate, and in furious bombardments we come to your right because your goodness is so much we invoke you with fervor.

Perhaps for this reason, and when the storms loaded with thunder and lightning, ravage the face of the earth, praying and asking for your intercession, with faith, is enough to end them.

I invoke you today Blessed Barbara, for my stormy present, which without being the cause of nature, constantly torments me, as if rays were the ones that pierce my heart for having my partner absent.

And I ask you for the return of my love, so that the sun will shine again, in my aching heart, and have a guaranteed future with the person I love.

Dispel the emotional storms that our separation caused, and reunite our family in happiness, love and peace, restoring good weather, without problems, without infidelities or troubles, for us, for our children, so that together we can progress.

Today with divine justice, you wear a crown of light, which you won on this earth, hear and fulfill my request for charity I ask of you and you will have my affection and devotion and throughout my life I will be grateful to you.

Oh, Blessed Santa Barbara, thank you for favoring and protecting me, thank you for bringing us back together, and for allowing us to once again be a happy and loving family.

So be it.
Pray three Our Fathers, three Hail Marys and three Glories.
Other prayers and rituals for love:
Most read content: