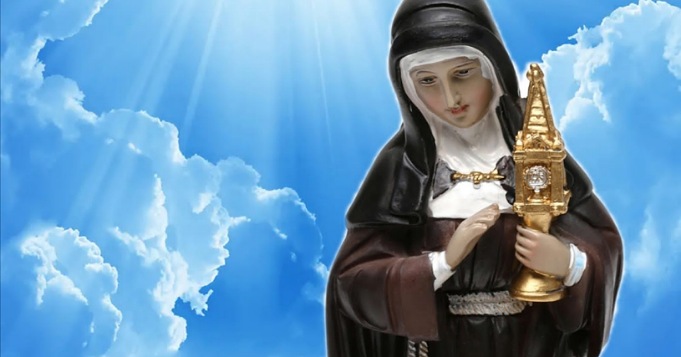 Clarity in our thoughts is very important and necessary in life, without clarity in our mind we cannot be balanced and focus on what we should do.
This lack of well-being causes that emotionally everything becomes a mess for us and we cannot get ahead, and although we are capable of everything, we feel like hands and feet are tied.
In case you find yourself in this uneasy situation, I recommend this spiritual ritual of Santa Clara to clarify your mind and your path.
Put a lot of faith and love in it and you will see how your thoughts after clarifying can make good decisions and get out of the stuck path in which you may find yourself.
Remember that faith is very important, faith overcomes negative emotions and gives you balance, security and confidence, lean on it.
Ingredients: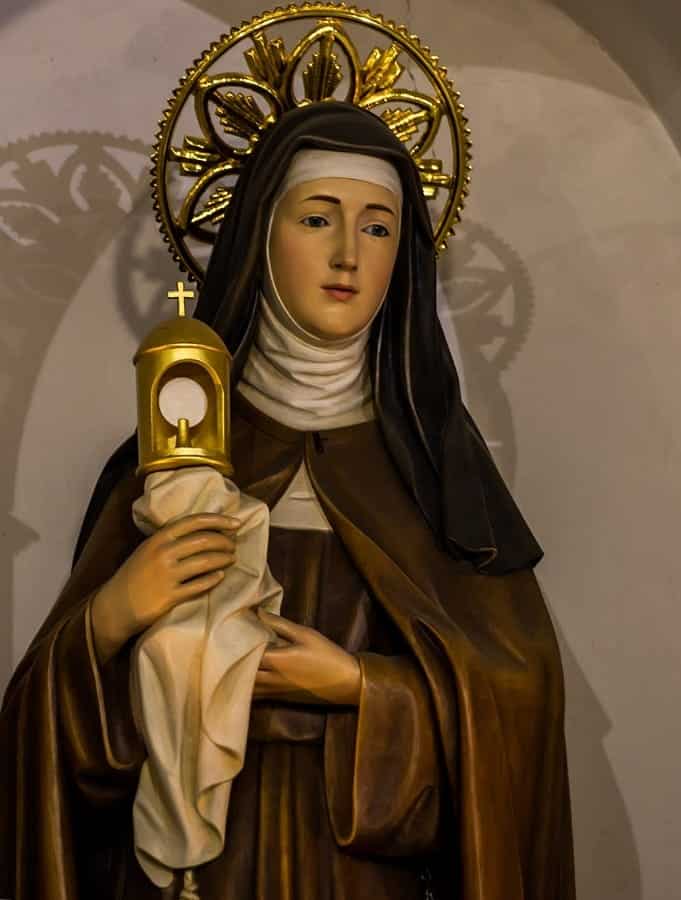 1 cup
Water
2 eggs
White sugar
1 candle
Print or image of Santa Clara
Procedure to do the ritual to Santa Clara Clarifier:
To begin this ritual, first you take the glass and pour clear water up to the middle.
Then make a very dense meringue on a separate plate with the eggs and sugar.
When the meringue is well done, pour it carefully into the glass that contains the water. Believe me, if you do it right, both elements should not mix.
You light the candle to Santa Clara and put that glass in front of her with the meringue on top.
You will have this work for 9 days. At night before going to bed you pray the prayer to Santa Clara and light the candle for a while.
Powerful prayer How to make a request to Saint Clare?
Light of fire and clarity of understanding, I beg, Lord, through our Saint, to whom you gave the sovereign name of Clara, that, through your help and her intercession, my understanding be clarified, so that I clearly know the guilt with which I have offended you, and declare my darkness before my confessor, so that he may detest and erase them, turned into clear lights of your grace with the Sacrament of Penance. Amen.
Some tips to keep in mind in the work:
Preferably make the request already showered and I recommend wearing white also to sleep.
On the ninth day you can throw away the content of the work if you have resolved your uncertain situation.
If you think that your problems are still not resolved, you can leave it for 21 days (always ensuring that it does not spoil or be damaged).
Remember to do it from the heart, in this ritual ask Santa Clara for clarity and to illuminate your path.
We share other beautiful rituals that help us in life:
Most read content: