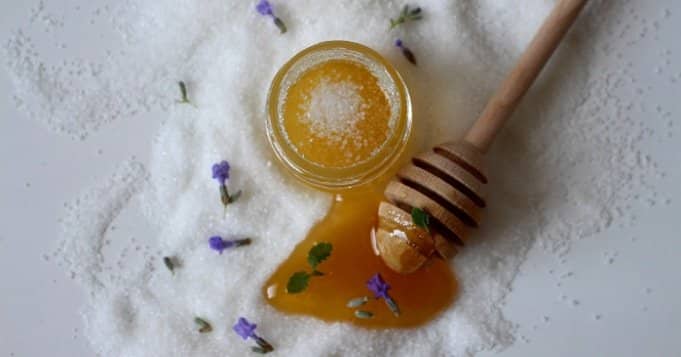 Cinnamon and honey They are among the most powerful spiritual elements designed to sweeten, attract love, and ignite passion.
And since they are some of the most used ingredients when it comes to sweetening rituals, we will use them in some spiritual works if we want to activate love in our lives.
Both cinnamon and honey have powers to soften feelings and make people feel attracted to us.
Honey and cinnamon sweeteners have been used since ancient times for the power they have to attract a loved one.
There are various spiritual works of love that include honey and cinnamon.
Many of them are done to:
Attract your loved one
Strengthen ties in a relationship
Awaken passion in that desired person
We present you 3 of the rituals that use these elements and that are very simple, but at the same time very effective, remember to activate your spirituality and faith when doing them.
1. Sweetening with candles, honey and cinnamon
This is one of the main rituals to sweeten and to perform it we need:
Two red candles to symbolize love
Honey bee
Cinnamon
A white plate
First we smear the candles with honey and then we take the cinnamon and spread them over the candles so that it covers them completely.
We can write our name and that of the loved one and put them under each candle on the plate.
We must leave the candles lit where we can enjoy the aroma that the mixed elements give off and thus think about the person we love and how much we want their company.
This sweetening can also be done by substituting some elements, and doing the ritual with a white candle, honey, sugar and cinnamon.
2. Baths for love with honey and cinnamon
Honey is a great source of energy and mixed with cinnamon, a spice that attracts good luck and true love, it manages to attract all good things into our lives.
The spiritual baths With these two elements, they will help us attract the good vibes of love to us and will also awaken passion in our partner.
As ingredients we only need:
Honey
Cinnamon powder or stick
Sal Island
First we must clean our body with water, a shower of a few minutes will be enough.
Then we put in the tub with warm water a splash of honey, cinnamon and a pinch of salt to scare away bad energies that may interfere with our request, since salt is a cleansing and purifying element.
Ideally, stay in the bathroom for about fifteen minutes during which we must visualize our goal, always from love and kindness.
For the shower baths, we put the ingredients in a glass bowl with warm water and after cleaning the body, we spread the mixture also visualizing what we want.
3. Incense to strengthen ties in our relationship
For reconciliation after a fight and to consolidate emotional ties with our partner, we only need this simple ritual that includes:
Cinnamon incense
Honey incense
We take two sticks of honey and cinnamon incense and put them together in an incense holder so that their aroma mixes. That essence and energy will help us.
We must close the windows and doors so that the smell is more effective and awakens passion.
We can do this ritual daily or every week, although if we want the incenses we also light them while doing the ritual bath, since in this way we strengthen the powers of these natural elements.
Some of the powerful spiritual baths you can take:
Most read content: