There is no better way scare away and dislodge bad vibes that accumulate in the recesses of our home, that, through the incense.
Incense is a simple spiritual formula that consists of burning some plants with special powers to clean and attract good energies.
How can we do spiritual cleansing with incense?
One of the easiest ways to protect our home, business or other spaces is energy cleaning with incense.
We only need the herb or the essential oil of the plant that we decide to use to burn it in a clay pot or other type of container that serves for this purpose.
We can also make it in the form of "herb bundle", which consists of joining the herbs that we are going to use and tying them with a thread.
every hourabitation should be cleaned with that smoke, covering the entire space:
We move the smoke from the corners of the habitation, where bad energies are concentrated, up to the ceiling.
We repeat this process every habitation and also around the door.
When we finish, we let the herbs used burn completely outside the home.
This way we make sure to maintain a clean environment of bad energy.
Benefits of a Spiritual cleansing with white sage: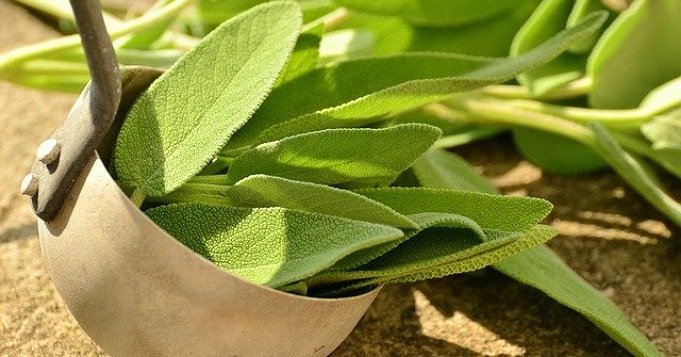 Legends say that the Indians of North America burned White Salvia with a seashell, which represented water.
And by burning the sage in the shell, they obtained a white smoke with a unique aroma that represented the wind.
The man symbolized the earth and the union of all the ingredients formed the fifth element, the spirit.
Thus, when this plant was burned in their ceremonies, they were smoked with the white smoke that it gave off to purify their bodies and increase their connection with the spiritual plane.
Helps heal the body and mind:
White Sage is one of the most used medicinal plants in the world of natural medicine, due to its properties and benefits for human health.
In addition, its cleaning and purifying power is enormous and therefore it is very popular in aromatherapy treatments, to combat depression and stress.
A great natural sedative:
Today, White Salvia is also very beneficial when taken as an infusion, as it serves as a natural sedative that calms the nervous system and controls anxiety.
White sage incense to eliminate the bad vibe:
When burned, the leaves of the white sage give off an extremely pleasant smell that cleanses the environment of the physical space and transmits a feeling of well-being, peace and good energy.
That is why White Sage is excellent when it comes to performing an energy cleansing to eliminate stagnant energies or negative and obsolete thought patterns.
Salvia has the power to:
eliminate bad vibes
purify our energy fields
bring clarity for the achievement of new plans
bring strength to the spirit
lift the mood
The powerful White Salvia plant, therefore, it helps us to prepare the incense for purification, protection and renewal at all levels.
Other Powerful Spiritual Cleansing You Can Do:
Most read content: