Who will give me rest in You? Who will give me that you come to me

heart and intoxicate him, so that he will forget my evils and embrace me

with you, my only good? What are you to me? Mercy on me

so I can tell you. And what am I to you so that you can send me

that I love you and if I don't, get angry at me and threaten me with

huge miseries? Is it already small the same of not loving you? Woe to

my! Tell me by your mercies, Lord and my God, what you are to me.

Say to my soul: "I am your health." That I run after this voice and give you

scope. Don't want to hide your face from me. I die so that I do not die

and so I can see you.
Thus wrote Saint Augustine, commending his soul to God and asking him to heal all ills.
San Agustín, his mission, biography and thought
Augustine of HippoHe was an idealistic philosopher, theologian and theosophist, connoisseur of the oldest paths of Christianity. He wrote not only prayers and prayers, but numerous works in which he fully addressed the role of man and the immense power of faith in God.
Above all, his work "The City of God" is recognized, in which Augustine developed the Christian conception of world history, understood in a fatalistic sense as a result of divine predestination.
It is said that from what he proposes in the book, the doctrine of the Church began to spread, which constituted a powerful weapon in the struggle of the Popes against the secular feudalists.
And it is that Augustine from his birth was surrounded by faith. He and all of his brothers received a Christian education.
His sister even became abbess of a convent and shortly after her death, Saint Augustine wrote a letter addressed to her successor including advice about the future direction of the congregation.
Holy Monica Blessed, Mother of Saint Augustine and her prayer
Although at the beginning of his life and in his younger years, Saint Augustine even lived in what the Church considers a sin, that is, a union outside of marriage, due to the powerful influence of his mother, Saint Monica, he changed his way of life. feel and think. That is why she is prayed for the conversion of a son.
Prayer to Saint Monica for the conversion of a son:
I turn to you for help and instructions, Santa Monica, wonderful example of strong prayer for children. In your loving arms I place my child (mention here the names), so that through your powerful intercession they can achieve a genuine conversion to Christ Our Lord.

I also appeal to you, mother of mothers, to ask our Lord to grant me the same spirit of incessant prayer that he granted you. All this I ask of you through Christ Our Lord himself. Amen.
When his mother died, St. Augustine returned to Africa, wishing for the life of a monk, but upon reaching Hippo, rumors of his now-discovered holiness caused the congregation to clamor for his ordination as bishop.
For 34 years Saint Augustine led this diocese and put his talents at the service of God and the spiritual needs of those he led on the spiritual path.
Thus, he wrote constantly to refute the teachings of the time and was recognized as a leading figure in Christianity.
Scripture and thoughts of the Saint
Saint Augustine was a prolific writer who taught people to recognize the power of faith and wrote more than a hundred separate titles on it, in addition to his famous autobiography, Confessions.
He also wrote a great treatise over a 16-year period entitled On the Trinity, meditating on this great mystery of God almost daily.
Very important in his work is City of God, written between the years 413-426, and it is one of the best works of apologetics regarding the truths of the Catholic faith.
In addition, he wrote highly enlightening thoughts that speak of love and faith, the unity of men around God, the grace of forgiveness and holiness.
Phrases and thoughts of Saint Augustine of Hippo:
Here are some very popular examples:
"Love God, and do what you want. "
"Nothing conquers except the truth and the victory of the truth is love."
"Love is the beauty of the soul."
"The measure of love is love without measure"
"Men go out for tourism to admire the crests of the mountains, the waves of the seas, the copious course of the rivers, the movements of the stars. And yet, they pass by themselves."
"Truly knowing oneself is nothing other than hearing from God what He thinks of us."
"The good man is free, even when he is a slave."
"If you want to receive the life of the Holy Spirit, keep charity, love the truth and desire unity to reach eternity".
Prayers written by Saint Augustine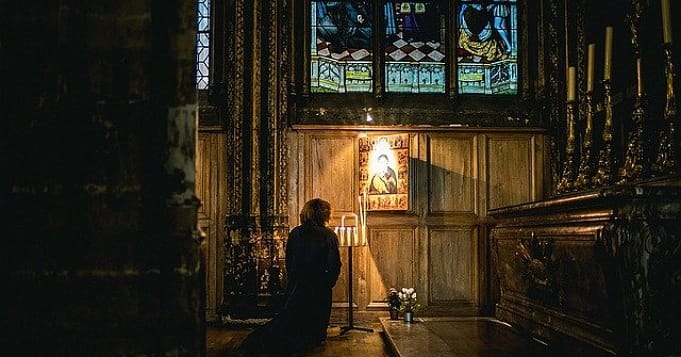 In his writings, Saint Augustine added prayers to God, indicating the importance of following the good path of life and asking for heavenly protection and blessings.
These are some examples:
I'm going back to your house.

And I turn to you to ask for the means

that allow me to get closer to you.

If you abandon me, death will fall on me.

But you do not abandon anyone who does not abandon you.

You are the supreme good, and no one properly looked for you without finding you.

And the one you wanted to look for you was duly looking for you.

Father, may I seek you without falling into error.

That, when looking for you, no one will meet me instead of you.

Come out to meet me, because my only wish is to possess you.

I ask for your mercy that I convert myself fully to you and banish from me all the disgust that oppose me to it.

And while I carry the burden of my body, make me pure, magnanimous and prudent, perfect connoisseur and lover of your wisdom, worthy of honor.abitation yhabitador of your most blessed kingdom.

Send and order what you want.
With this prayer Saint Augustine begins the book of Confessions. He invokes his God and dedicates to him the book in which he shows the way in which he pays devotion to him.
You are great, Lord, and praiseworthy above all; great is your power,

and your wisdom has no number. And does the man intend to praise you, little one

part of your creation, and precisely man, who, clothed with his

mortality, carries with him the testimony of his sin and the testimony

that you resist the proud? Still, man wants to praise you,

small part of your creation. You yourself incite him to do so, doing

May he delight in praising You, because You have made us for You and our

heart is restless until it rests in You.
Prayer to Saint Augustine, composed by John Paul II
Saint Augustine is prayed for clarity, for faith in the darkest moments. When hope runs out and we think we are hitting rock bottom, we pray to Saint Augustine to remember that the strength of faith has no limits.
Thus, Pope John Paul II composed a prayer destined to ask Saint Augustine to always illuminate our path:
O great Augustine, our father and teacher! Knowing the luminous ways of God, and also of the tortuous paths of men, we admire the wonders that divine grace worked in you, making you a passionate witness of truth and good. , at the service of the brothers.

At the beginning of a new millennium, marked by the cross of Christ, teach us to read history in the light of divine Providence, which guides events towards the definitive encounter with the Father.

Guide us towards goals of peace, nurturing in our hearts your own longing for those values ​​on which it is possible to build, with the strength that comes from God, the "city" tailored to man.

The profound doctrine that with loving and patient study you drew from the ever-living springs of Scripture enlighten those who today suffer the temptation of alienating mirages.

Obtain for them the courage to embark on the path towards the "inner man", in which the only one who can give peace to our restless hearts awaits them.

Many of our contemporaries seem to have lost hope of being able to find, among the many opposing ideologies, the truth, for which, despite everything, they feel a deep nostalgia in the depths of their being.

Teach them to never stop searching for it with the certainty that, in the end, their effort will win the encounter, which will satisfy them, with the supreme Truth, source of all created truth.

Finally, oh Saint Augustine, transmit to us also a spark of that ardent love for the Church, the Catholic mother of the saints, who sustained and animated the work of your long ministry.

May we, walking together under the guidance of legitimate shepherds, reach the glory of the heavenly homeland where, with all the blessed, we can unite ourselves to the new song of the endless hallelujah.

Amen.
Prayers and powerful prayers to the Saints:
Most read content: