To Saint Erasmus he is usually depicted with his entreesañas coiled around a pinwheel, indicating martyrdom and one of the tortures he suffered.
Also known as Saint Elmo, it is invoked before stomach and intestinal disorders.
Saint Erasmus is one of the 14 holy helpers of the Catholic Church and he is considered the patron saint of sailors. He is described as Bishop of Formia, in Campania and is also invoked against cramps and colic, especially among children.
In addition, we have heard a lot about the famous fires of San Elmo or San Telmo, those blue lanterns that usually light on the top of the masts when a storm threatens and that symbolize the protection of the saint.
What do the history and legends of Saint Erasmus tell us? Sailors pattern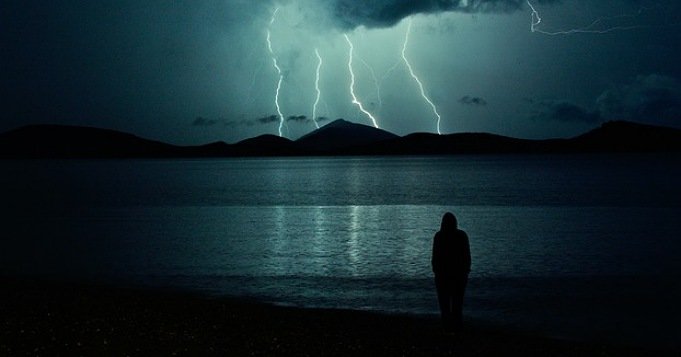 Some sources have Saint Erasmus as bishop of Antioch, others as the bishop of Campania in Italy.
It is said that during Diocletian's persecution he fled to Lebanon and lived there in the mountains.añaIt's like a loner.
Legend has it that he was fed by a raven and that, upon being discovered by enemies of the faith, he was imprisoned in Italy and horribly tortured.
But miraculously, he survived, even after partially losing his intestines and converting many to Christianity from prison.
After being released by an angel and healed, he preached the Faith and word of Christ.
He was then imprisoned again when he returned to Italy and released by an angel.
The mighty Fires of San Telmo
It is said that Saint Erasmus, originally honored as the patron saint of sailors, showed his protection to the people of the sea through those blue discharges.
When the Portuguese navigators adopted Blessed Pedro González as their patron, the fires of San Telmo became Pedro's lights.
But the Portuguese sailors chose to maintain that Pedro had been the real San Telmo and continued saying Fuegos de San Telmo.
A prayer to Saint Erasmus to make a request in moments of pain
Petitions and effective prayers to Saint Erasmus are usually raised against stomach and intestinal ailments and sailors also invoke his protection on the high seas.
This is the prayer that relieves stomach aches and pains:
Oh God grant us through intercession

of your favorite bishop and Martyr Saint Erasmus,

how bravely he confessed his faith,

that we can learn to practice its precepts and,

therefore be worthy of keeping your promises

through Christ our Lord.

Glorious and holy martyr Erasmus,

that you endured voluntarily and with courage

the trials and sufferings of life,

and through your charity they consoled themselves

many fellow sufferers:

I beg you to remember my needs and intercede for me before God.

Attorney confessor of the faith, winner of all tortures,

pray to Jesus for me and ask him to grant me

the grace to live and die in faith

through which you obtained the crown of glory.

My Lord and God!

I make my request to you today with intercession

of the Holy Helper Saint Erasmus

in whose honor I make this prayer.

(Make the request) Amen.
Prayers and prayers to the Saints:
Most read content: