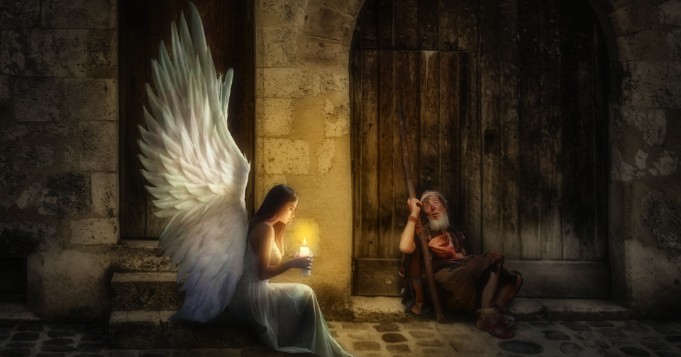 Spiritual Masses are the meetings in which the religious communicate with their ancestors through:
Clairvoyance,
the sentences,
the water and
the candle light.
This type of religious practice has been spreading since ancient times throughout the length and breadth of the country, being precisely the spiritual evolutions the first step before carrying out a consecration within the sacred Rule of Osha-Ifá.
The presence of Missionary Spirits in Cuban spiritual temples
The presence of missionary spirits within spiritual paintings is a fact that should not be ignored, because on our island there is a high devotion to Babalú Ayé and his spiritual currents.
An example of the aforementioned is the pilgrimage that takes place every year to the Sanctuary of Rincón, erected in homage to San Lázaro and the continuous use of clothing made with a jacket in his honor.
These garments are used by the religious to pay promises made to the saint.
In the same way they are used in the realization of religious consecrations and during the development of spiritual masses, in order to call the missionary spirits and other tendencies of Babalú Ayé to the meeting.
Another way to make a call to these spiritualities is through the song that we share with you below, this being the most popular of the calls made in the masses to the currents related to the old Lazarus.
What do I need to perform a mass for a spirit with a tendency of Saint Lazarus?
At a mass performed directly for a San Lazaro trend You can not miss:
The presence of dry wine, as this is the quintessential liquid for Babalú Ayé.
They must be placed on the vault:
Flowers of varied colors, being essential the presence of white flowers and abundant basil, since this type of currents is collector par excellence.
Faculty that will be developed from basil, which is considered a fresh herb.
The tobacco, the colony and the cascarilla they are also important elements to develop the activity.
Spiritist song to Babalú Ayé and the missionary spirits
Holy as i walk

Holy as I labor

And I can't find a handout

The alms that I ask

For my old Babalú Ayé

Seven days and seven nights

Through the world I go looking

And I can't find a handout

The alms that I ask

For my old Babalú Ayé
We share some powerful offerings to the old man San Lázaro:
Most read content: