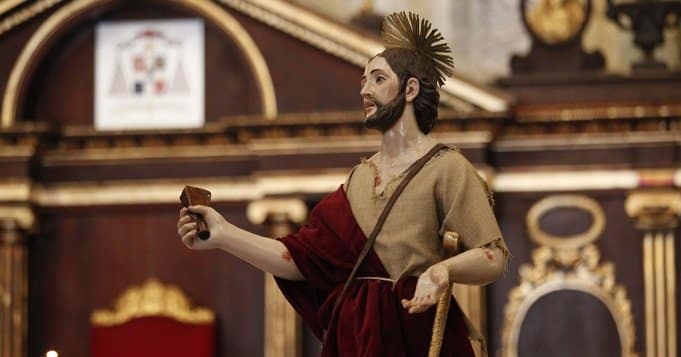 Saint Lazarus Blessed revered by all, miraculous saint who protects us and protects us from diseases and watches over our health, many are his followers and those who entrust him and have entrusted his purposes with great faith.
Everything that is done with love and a lot of faith is achieved, even the most difficult problems we have are solved if we keep hope.
Saint Lazarus works with charity and mercy, no matter how simple the offering may be in his name if it is given from the heart.
Offering to the miraculous old man: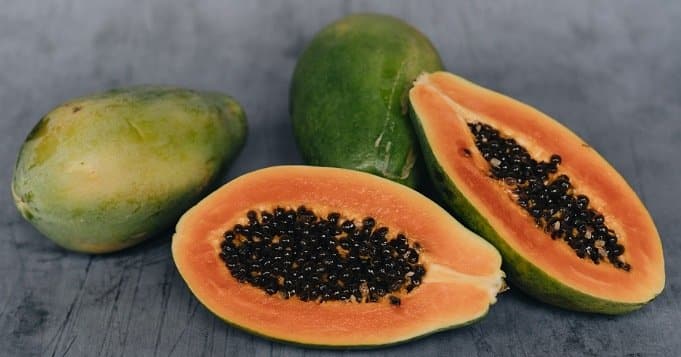 This addimú (offering) is very simple to do and I know that your prayers will reach him if you do it with a lot of faith and love.
You can do the work in front of a representation of the saint, a picture or a sculpture.
Ingredients you need:
1 Bomb Fruit
Dry wine
White sugar
White plate
1 purple or white candle
How to prepare the work of Saint Lazarus Blessed?
You wash the Fruta Bomba well, it should be half pintona, that is, in the middle of ripening because if it is very ripe it rots very quickly.
With a knife you remove the crown of the bomb fruit (the upper part of the fruit where it is attached to the tree) and carefully open a small hole so that the fruit does not spoil.
Inside you will add some dry wine and white sugar.
You place it on a white plate in front of Saint Lazarus Blessed and light his candle.
Every day you will pray to the saint and light that candle for him, preferably at the same time. Choose a moment of calm so that you can meditate and calmly talk about what disturbs and saddens you, do not forget to thank.
You will pray this prayer to Saint Lazaro Blessed every day, wishing that the Saint would grant you health, and that he mediate before your prayers so that your sorrows and pains that disturb your peace disappear.
Prayer for protection and prosperity of Saint Lazarus
We can also do this prayer for urgent and desperate requests.
Blessed Saint Lazarus,
my lawyer, my holy protector,
in you I put my trust,
in you I deposit my needs,
my worries and my anxieties,
my dreams and wishes,
and, knowing the many miracles
that through you have been worked,
knowing the goodness that springs from your hands
when with humility and faith you are asked,
today I come to you pleading,
asking for your mighty help and mercy.
Oh blessed Saint Lazarus, for the hope so sublime,
that sheltered your heart
to reach the crown of martyrdom,
and for that burning desire
to give your life for the One who gave it back to you
after having lost it,
grant me glorious Saint Lazarus
your valuable mediation,
pray for my wishes before the good Jesus,
your friend, brother and benefactor,
and asks that for his infinite mercy
grant me what I ask with all my heart
And so I can find relief in my despair:
(say with immense faith or what you want to achieve),
and if you think it is not convenient,
give me peace and tranquility to my soul
to wait resigned
the fulfillment of the divine will.
Saint Lazarus, glorious father of the poor,
I beg you, do not stop helping me,
be auspicious as you always do
and take my requests to the Lord as soon as possible,
give me your blessings and protection,
alleviate my sorrows and problems
and remove all evil and enemies from my life.
Through Jesus Christ, our brother and Lord.
So be it.
Before the bomb fruit rot, you must take it to the manigua (mount) and leave it there. Remember to place it with great faith and always asking the old Saint Lazarus to provide you with much health and protection, and to intercede before everything that afflicts you and saddens you. Blessings.
Most read content: