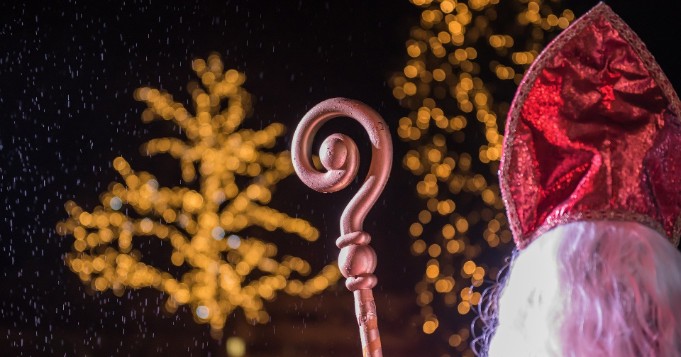 Saint Nicholas of Bari was a bishop practitioner of the Christian faith who became worthy from within the Catholic Church of multiple distinctions in tribute to his humility and devotion to the poor and just causes.
El December 6 is the Festival of San Nicolás de Bari.
This is considered a Pattern of:
Children;
sailors,
fishermen and
travelers in general.
It also protects lenders; prostitutes; wrongly accused persons.
Saint Nicholas is a holy protector of the homeless, he reached his highest devotion by not leaving any of the believers who asked for his protection through prayers unprotected.
This Catholic deity looks with mercy to each and every human being.
In his spirit habita forgiveness and is responsible for softening the hearts of those who have been hardened by the blows of life.
The meaning of the Christmas Spirit that Saint Nicholas immortalized
His name gave rise to the myth of Santa Claus and with this to the true essence of the Christmas spirit, a virtue that some confuse with the action of giving toys to children and rewarding them for their good behavior.
The Christmas spirit goes beyond material things.
This refers to unity and love for the family, immortalizing the importance of loved ones coming together on these dates to say goodbye to the expiring year and welcome the new one with hope and joy.
The true meaning of Christmas and the Christmas spirit that Saint Nicholas immortalized is based on:
Mercy and
charity to the needy.
In providing food and shelter to the homeless without expecting to receive anything in return, it is based on being more understanding and tolerant with those around us and on stopping believing ourselves as God to make judgments about our fellow men.
Hymn to Saint Nicholas
From this stormy sea

Oh Father Saint Nicholas,

Drive to the safe harbor

From the heavenly homeland.

Of the struggles of life

And deadly storms

Save us please

And unique virtues.

You always come to the aid

Of how many your help implore

Sick and navigators

Poor or rich they invoke you.

For your holy holiness

I have powerful intercession,

Make us chosen

To blissful eternity.

To the faithful who devotees

Your cult we propagate

Make us deserve the glory

Loving our brothers.

Amen.
Prayer to Saint Nicholas for the salvation of our souls
The truth of your works showed you before your flock as a canon of faith, an example of virtue, a teacher of abstinence; Just as by humility you obtained the heights and by poverty the riches, O Father and Hierarch Nicolás, pray to Christ God to save our souls.
We share other powerful prayers of the Saint:
Most read content: