"Lord, may your blessing come to (say the name of the animal) at this moment and with your miraculous power help to heal it. Saint George Blessed, intercede before God, since your wisdom is divine and your healing power is great.

I know that God placed animals in the world to teach us sublime things, such as: unconditional love and it is for this love that I ask for this four-legged creature that is sick, that it be rehabilitated and that it be healed by you, Saint Blessed George, by your divine grace.

I am with a heavy heart because I can do nothing, but I trust in your blessed strength. Saint George Blessed, in you I trust and gave (again the name of the animal) into your healing and divine hands.

At this moment, I raise my thoughts to also ask the doctors of healing, of the greater spirituality to work and help in this battle, eliminating the diseases and suffering of this beloved animal.

Blessed Saint George, may healing be present from this prayer and may (name of animal) obtain health today, mañano and always Amen".
Saint George is part of the 14 holy helpers of the Catholic Church. In this group of saints, their power is to intercede for the health and care of domestic animals.
That is why we dedicate the previous prayer to him, so that he helps our pet or the animal for which we want to pray for healing.
The holy warrior who provides protection in life ...
Many are the legends that exist about Saint Saint George, some even, part of pagan beliefs.
There is even the possibility that this famous Roman soldier and hero never existed, so Pope Paul VI made his optional worship in the saints of the Catholic Church, as he is much adored by his devotees.
In the Orthodox Church he is still venerated as a "major saint", even though his cult has been lost over the years.
His name is Jorge de Capadocia and it is said that he was a Roman soldier from Cappadocia, present-day Turkey, a martyr turned Christian saint. He is credited with having lived between 275 and 280.
He was considered the patron saint of Bulgaria, Ethiopia, Georgia, Portugal and the United Kingdom. In the Kingdom of Spainaña He is the patron saint of the autonomous communities of Aragon and Catalonia, as well as Cáceres and Alcoy, among others.
You are considered the Employer of:
farmers,
soldiers,
archers,
prisoners,
blacksmiths,
circus people,
scouts,
mountaineers and
protector of pets.
Legend and history of Santo San Jorge:
As we pointed out, there is no historical data of this saint, there are only mentions in several books, such as in the palimpsest Acta sanctórum or in the Legenda sanctórum.
It is said that his name was Gueorguios and that he enlisted in the Roman army, following in his father's footsteps.
When he was thirty years old, he was posted to Nicomedia where he worked as a personal guard for the Roman Emperor Diocletian.
In the year 303, the emperor Diocletian ordered a persecution against the Christians, but the tribune Gueorguios refused to act and confessed that he was a Christian.
It is said that Diocletian ordered him to recant and abandon his faith, but Gueorguios refused, and was sentenced to death and beheaded in front of the walls of Nicomedia on April 23, 303.
The saint who was resurrected three times according to legend:
The authors changed the death of Saint George in each book, some, even saying that the soldier would have died and risen three times:
first he was poisoned,
In the next death he was cut in two from top to bottom by a wheel of swords,
and finally in the third death he was burned until his corpse was reduced to ashes.
Saint George Blessed and the dragon
The legend around Saint George tells that the soldier had killed a dragon that had frightened the habitabefore a place.
It is said that when the beast kidnapped the princess Cleodolinda, the daughter of some king, Saint George came to rescue her, brandishing the sword on the back of his white horse, and killed the dragon.
From the blood of the slain monster sprouted a rose that the hero gave to the king's daughter.
Prayers to Saint George for protection against any evil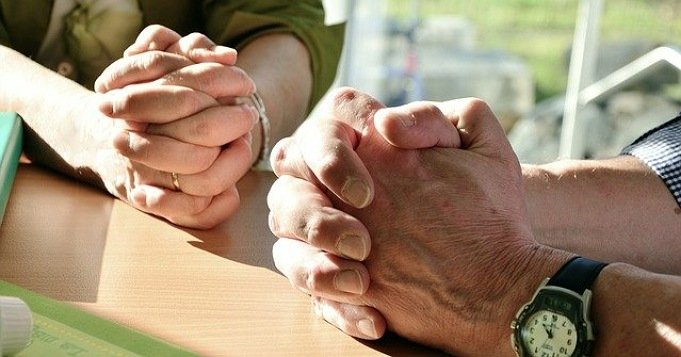 To the brave Saint Saint George He is prayed for protection against all evils. Many believers still consider the legend of the dragon when raising prayers to this Saint.
What do we pray to the Saint for?
Strong protection from enemies
overcome difficulties and ask for justice
open paths to abundance
strong and safe protection in life
against all evil that haunts us
win a lawsuit with your protection
ask for prosperity, wealth, luck, success
various purposes in life that we want to solve
Prayer to Saint George to "obtain victory against all evil":
This is how it is prayed:
Saint George brave warrior,

that you defended the princess of Cappadocia,

by striking down the fierce dragon with your spear,

I humbly request you

come to my aid

and protect me from the threats of the devil,

the dangers, the difficulties, the afflictions.

Shelter me under your mantle, mighty saint,

hide me from my enemies,

of my persecutors, of envies,

magics, spells and hexes.

Protected with your mantle,

I will walk through the seas and the land,

night and day, month after month, year after year,

and my enemies will not see me,

they won't hear me, they won't follow me.

Under your protection I will not fall,

I won't lose myself, I won't bleed

Just like Our God; savior

he was protected for nine months

in the womb of the Virgin Mary,

so I will be protected under your mantle,

having you in front of me,

armed with your spear and your shield.

Amen.
Other prayers and prayers to the Saints:
Most read content: