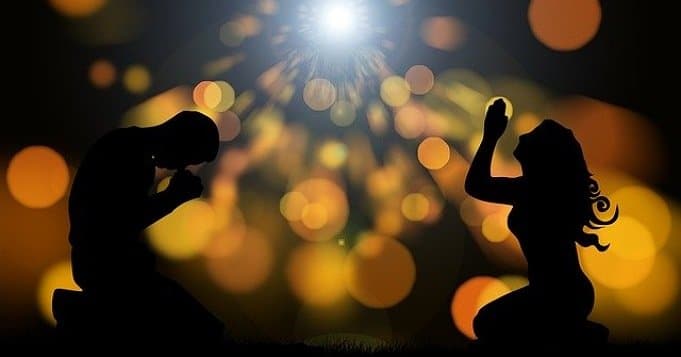 Saint Vitus of Lucania is the patron of the youngest named by the Catholic Church, as its legend says that he was tortured when he was only seven years old.
Is one of the 14 holy helpers of the Catholic Church and he is prayed for as protector of those who suffer from epilepsy.
Saint Vitus was born in the year two hundred and ninety d. C., in a season where this religion began to be the object of prosecution and Calvary in those who defended and practiced it.
He was educated with the teachers Santa Crescencia and San Modesto, who instructed him in moral, religious and human knowledge and secretly baptized him as a Christian.
His martyrdom began when he tried to transform the son of the ruler Valeriano to Christianity, a fact that caused him to be imprisoned, as well as his teachers.
However, an Angel sent from God took them out of prison and the 3 escaped by ship to Rome.
Do you know the miracle of Saint Vitus? Healing Legends
It is said that Diocletian had a son with epilepsy, in whom Saint Vitus performed the miracle of healing him from the evil he suffered, publicly showing his Christian faith.
For this reason, he is considered today the protector of all those who suffer from the disease.
However, Diocletian wanted to force him to abandon his faith with threats, but the young man did not give in.
Thus, Saint Vitus of Lucania and his teachers were victims of a series of calvaries and atrocious treatment that tried to make them renounce their Christian faith.
Although an Angel managed to free them, through an enormous noise that crumbled the pagan altars and temples, Saint Vitus and his teachers died from so much suffering throughout Calvary.
His body rests in the Prague Cathedral, from where he leaves in procession every August.
People attend San Vito to beg for the healing of ills such as epilepsy, especially on June 12, the day of his holiday.
What origin does the expression "Have the dance of San Vito" have?
The dance of Saint Vitus It is the common form in which Sydenham's chorea is known, a neurological ailment in which the central nervous system degenerates and whose disorders cause sudden and convulsive body movements.
It is said that, in the Middle Ages, those who suffered from it were accused of being possessed and were sent to the stake to be burned.
For this reason, many were entrusted to Saint Vitus to cure the sick, as a holy savior and helper of rare diseases.
Other legends say that Saint Vitus he had terrible convulsions, suffering caused by the torture he received in Italy. Hence, the popular phrase that we know today: "Have the evil of San Vito"
Miraculous prayer to Saint Vitus of Lucania to make a request:
Saint Vitus is prayed by doing using the same piety that he showed when he was only a few years old, without selfish intentions and asking him for health and the cure of diseases.
Saint Vitus, glorious martyr of Christ, in your childhood you were exposed to violent and dangerous temptations,

But in the fear of God and for the Love of Jesus you conquered valiantly.

Oh dear young saint, I implore you for the love of Jesus,

May you help me with your powerful intercession, to overcome the temptations of evil,

To avoid every occasion of sin and thus preserve impeccable the robe of innocence

And sanctifying grace

And to arrive one day without blemish at the judgment seat of Jesus Christ

And so that you can enjoy forever the beatific vision of God that is promised to the pure of heart.

That, through your intercession, Saint Vitus, kind saint,

Obtain the graces that I request and a due estimate of the value of my soul

And of his redemption through the precious blood of your Son Jesus Christ,

So, for your salvation, bear with patience and strength, all my trials of life

(Make the request)

Young servant and heroic martyr, be also the guide and protector of young Christians,

So that, following your example, they may, after a victorious combat,

Receive the crown of righteousness in heaven through Christ Our Lord,

Amen
Other prayers to the Saints that you should know:
Most read content: