Everyone who walks through the gates of Sanctuary of the Virgen de la Caridad del CobreHold your breath for a few seconds, such is the magnificence of the place that shelters those who visit the Patron Saint of Cuba.
History of the Virgen de la Caridad del Cobre:
Legend has it that everyone from Santiago knows that in 1613 two brothers descended from indigenous peoples, Juan and Rodrigo de Hoyos, and a nine or 10-year-old black boy named Juan Moreno, were looking for salt in the eastern bay of Nipe and saw the image of the Caridad del Cobre, floating in the sea.
Those who have already become history, the three Juanes, rescued the image and transferred it to the Real de Minas town, near the town of Santiago de Cuba.
There, the fact was considered a miracle and a good religious sign, so they housed the figure in a hermitage to protect it.
Since that time, there is no Cuban who does not know the Patron Saint of Cuba, the Virgen de la Caridad del Cobre in the Catholic religion, who syncretizes in the Yoruba religion and the Afro-Cuban culture with Oshun, queen of the fresh waters of the world, streams, springs and rivers, and personification of love and fertility.
The sacred Sanctuary of all Cubans:
Today, more than 500 people visit the Basilica of the National Shrine of Our Lady of Charity of El Cobre, located at the top of Cerro de Maboa, 27 kilometers from the city of Santiago de Cuba.
The virgin that is kept inside these walls is made of gold and can be seen from all corners of the main nave.
There, Cubans and visitors alike, pray and thank him.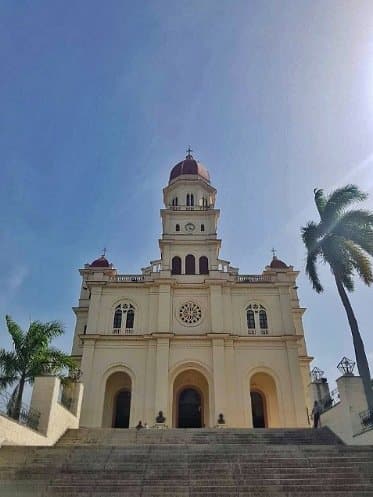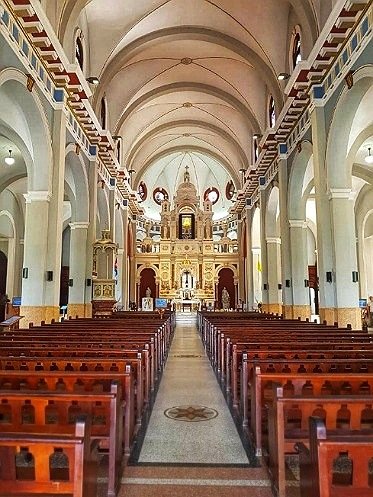 El Sanctuary of Caridad del Cobre, houses hundreds of offerings dedicated to the Virgin, in gratitude for listening to the supplications.
Thousands of candles light up the place even in the daylight and a solitary piece of wood on the wall is a millennial witness to the legend of the Virgen de la Caridad del Cobre.
You may also be interested:
Most read content: