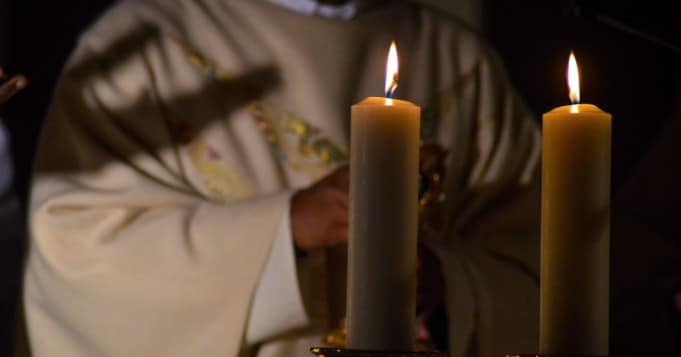 Easter dates in 2022: From Sunday, April 10, to Saturday, April 16
The Holy Week It is one of the festive dates that the devout and religious faithful of the whole world wait for each year.
Beyond the holidays, the Church commemorates the passion, death, burial and resurrection of Christ, on these dates the faith shelters everyone in the world.
Those dates are sacred, dedicated to prayer, reflection and love for Jesus.
The dates of this event change every year, as they are established according to the lunar calendar.
In addition, Easter Sunday is celebrated on the first Sunday after the first full moon of spring.
The days of Easter celebration this 2022
April 10, Palm Sunday. Last Sunday of Lent that commemorates the entry of Jesus into Jerusalem and that of Christians during Holy Week.
April 11, Holy Monday. The passages of the anointing of Jesus in the house of Lazarus and the expulsion of the merchants from the Temple of Jerusalem are commemorated.
April 12, Holy Tuesday. The announcement of Jesus about the betrayal of Judas is remembered.
April 13, Holy Wednesday. It commemorates the day the Sanhedrin, the Jewish religious court, condemned Jesus.
April 14, Holy Thursday. The Last Supper, the Washing of the feet, the institution of the Eucharist and the prayer of Jesus in the Garden of Gethsemane and the Arrest of Jesus are commemorated.
April 15, Holy Friday. Devout Catholics and Christians remember the day Jesus gave his life on the Cross to save men.
On Good Friday, the prison, the interrogations of Caiaphas and Pilate, the flagellation, the crowning with thorns, the Via Crucis, the Crucifixion and the Burial of Jesus are remembered.
April 16, Holy Saturday. It is a Day of union, silence and reflection for the death of Christ. At night the Easter Vigil is held in which the Resurrection of Jesus is celebrated.
April 17, Resurrection Sunday or Easter Sunday. The Resurrection of Jesus Christ is celebrated all over the world.
Holy Week is the most important Christian holiday of the year.
In each country, thousands of devotees and religious faithful gather to pray in seven days of reflection, and remember the life, passion and death of Jesus.
This year, the faithful dedicate their prayers to ask God to restore faith in peace, unity and love of neighbor, at a time when the world is immersed in the ravages of war, conflict and disease.
Most read content: