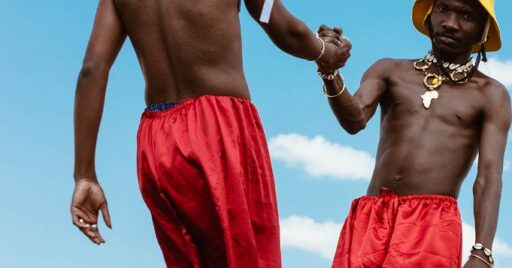 Shango in his ways, he represents an African king and warrior recognized for his strength and his sense of justice, in addition to his love for the intensity of life and joy and his relationship with fire and thunder.
The different paths of Shango They are the titles he received once he was king and therefore represent his role in royalty and his status as a warrior.
Shangó Obadimeyi is the path of this Yoruba deity which means "The King is double", because it refers to the brother Aggayu Solá as a twin of Shango, who, according to legends, saved his kingdom.
Aggayú Solá is a very powerful Orisha, owner of deserts and dry lands, who has enormous energy and strength to turn the earth.
What is Shangó Obadimeyi like?
Shango Obadimeyi he was the fourth king of Oyó and is described in the oddu Okana Melli. For this path, the devotees must attend to Shango and Aggayú equally, and their heads belong to both, since they are twins and cannot exist one without the other.
Combined, they carry the attributes and symbols of both Orishas and are patterns of fire and natural forces.
Patakí of King Shango Obadimeyi
Shangó Obadimeyi was king of Oyó, but after being hanged, Dada Ajaka, his half brother, claimed the throne, becoming a despotic monarch.
But the ministers of Shango and the subjects who were still faithful to him went to the Tapás lands to look for Aggayú, the twin of Shango Obadimeyi.
Aggayú returned to Oyó and dethroned Ajaka, becoming King of Oyó and benevolent and just monarch.
In addition, he installed the cult of Shango in Oyó and the twin is considered as Shango himself who returned from the dead to reign as Orisha of Thunder and Justice.
And as Aggayú possessed the knowledge of gunpowder acquired in the Tapá region, he aroused great admiration and was considered the King of volcanoes, explosions and fire, powers that were also attributed to his twin Shango, turned into Orisha and fused with he.
Most read content: