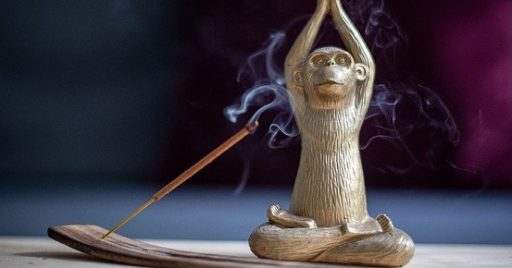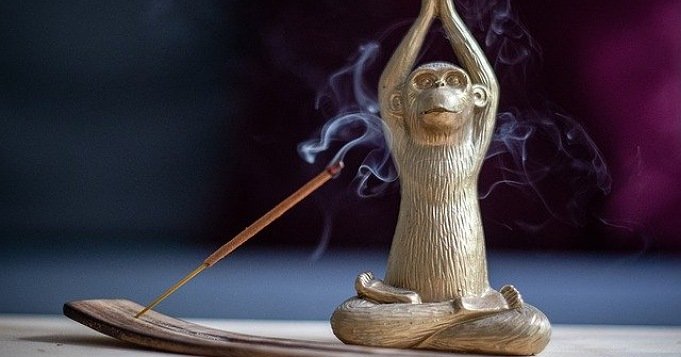 Frankincense is a highly demanded product today as many cultures have attributed magical, medicinal and aesthetic properties to it, which are closely related to the material used to make it, which are composed of oils of animal or vegetable origin, aromas. and natural resins.
Incense to purify and attract
The rue for example relieves insomnia and promotes sleep, while the Sandalwood calms the mind and grants luck, there are many myths about incenses, if you want to discover what their true meanings are, continue reading and share this important knowledge with your friends.
Gifts of the three wise men for baby Jesus
Frankincense, gold, and myrrh They were the gifts offered to the child Jesus by the wise men, who sought to provide him with long life, health and prosperity.
Myrrh incense It is universally considered as a protective element, it guards against all kinds of damage, it is useful against the evil eye. It is used to enhance magical rituals.
Magnet for luck
The rosemary It is called the magnet of luck, it is effective to undo spells, it protects and purifies. Magnify religious rituals. About this there is a popular phrase that says:
"Romero, Romero let the bad come out and the good come in".
Aphrodisiac incenses
These incenses are ideal for passionate nights as their aphrodisiac properties favor privacy between couples and thus enhance sexual energy.
Amber: It has exciting properties, thus providing strength and physical energy, enhances physical attraction, provides prosperity, exchanging bad vibes for positive energy. Eliminate resentment between people who live together.
Cinnamon: The ancestral ingredient of love, through this intimate nuptial relationships are consolidated. It is also effective in clarifying ideas and seeking answers from within. He is responsible for improving the economy.
Carnation: Powerful sexual stimulant, it is the best fragrance to attract happiness. It is also responsible for strengthening knowledge.
Coco: Stimulates pleasure during intercourse.
Ginseng: Increases sexual vigor and virility. It acts on vitality and strength.
Musk: Provides luck in carnal encounters. It has a very peculiar smell.
They flaunt magic
If we talk about esotericism, these preparations cannot be ignored because the fact of having magic is their main virtue.
Eucalyptus: Coveted for being useful before all evils, it is an effective allergy healer, it stimulates the mind and sharpens the wit, it is a magical incense as it is responsible for strengthening the aura.
Honeysuckle: Ideal for reversing spells, especially those related to the mastery of the will.
The Masala
It is a variant of Hindu incense, in which a woody or floral aroma predominates.
Incense for purification
These are responsible for astral purification, it is recommended to place them within the habitations where you rest by promoting sleep conciliation.
Musk: The incense composed of this essence favors spiritual cleansing.
Benzoin: This property is used to ward off negative energies.
Lavender: Reject fear and negativity. It encourages professional growth.
Mint: Block loneliness and regenerate hostile environments.
Pine tree: Its delicate emanation gives freshness to the soul.
Ideal options to attract money and abundance
They are in high demand for being able to attract business customers and thus lift the economy.
Nail: Attracting money is its main virtue.
chandan: Consolidate business relationships, it is ideal for attracting luck to businesses.
Patchouli: Provides abundance in all stages of the life cycle.
Incense from work
Within this group we find aromas that promote good connection in work environments, if you want to harmonize your workplace you just have to look for them.
Aloe vera: It serves to definitively finalize projects, it favors good relations with co-workers.
One hundred percent natural
Ideal for all kinds of situations, it intervenes on the physical and energetic plane, distributes vitality, enhances triumphs. It favors personal growth, the gift of leadership and the ability to succeed. Eradicate lack of generosity, ambition, excesses and self-reliance.
Those who act on the mood and mind
Who has not had an exhausting day, one of those that leave the spirits on the ground, then it is necessary to get home and light any of these fragrances to give a new direction to the day and inject yourself with energy and new vibrations.
Bergamot: Antidepressant par excellence, it is responsible for promoting self-improvement.
Jasmine: Combat lows of will, allows you to see new horizons and open your mind towards them. Grants concentration.
Lotus flower: It lifts your spirits, frees from depression and attracts prosperity.
Magnolia: They provide mental health, influence spiritual development and help overcome family breakdowns.
Yellow Rose: They erase the trace of love disappointments and consequently relieve the marks of sadness.
The perfumes of love
Love is such an exquisite feeling that it is very easy to associate with delicious perfumes as this is the main cause of happiness and the driving force behind human life.
Cherry: With its sweet aroma it attracts love that is the most sublime of feelings.
Queen of the Night: It exudes generosity and sympathy, offers an attractive look on the opposite sex for what is a flattering essence of love at first sight so it can not be missing if you attend a first date.
Opium: It attracts the better half, it is used by newlyweds so that their marital unions last.
Red rose: Encourages romance, offers peace, provides relief for female sexual problems.
White Rose: Inspire noble feelings and harmonize the house.
Made with fruit essences
They are fresh and unique, they bring those daily and necessary aromas closer to the sense of smell, capable of charging the mañain the.
Lemon: It relieves stress, attracts morning joy, strengthens well-being and is used to protect the home.
Apple: Generates relief from pain and wear and tear on the body.
Tangerine: Facilitates communication and understanding between lovers.
Most read content: