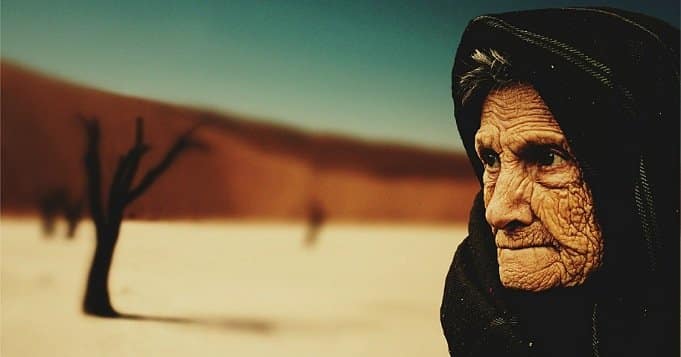 The Cove of Pumpkins it keeps many secrets from outsiders and with that statement I do not mean only the tricks to grow pumpkins of such good quality, but those that relate to the evolution of local stories and legends sustained by the suspense and the almost secret identity of its protagonists.
La Calabazas Cove is a cove located in the Province of Cienfuegos, in Cuba.
The Story of Bethlehem, the Pumpkin Witch
During the period of the founding of the town of Calabazas, an old woman came to their lands from who knows where.
Her appearance did not leave much to be desired to the imagination, as her hair completely covered in gray, her extreme thinness and worn clothes placed her as the first candidate for the nickname of witch.
The woman called Belén could never go unnoticed before the gazes of the curious of the town, her black and small eyes behaved like spotlights that penetrated the soul and it was perhaps the fact that she did not keep teeth, the virtue that never allowed her to swallow her words.
Among many trades, the popular lady dedicated herself to the art of healing, a task that brought her even closer to the esoteric roots of the Cuban countryside.
The villagers rumored that Mrs. Belén had arrived mounted on an ox, while others testified that they had seen her land on the plain mounted on a broom.
According to her own account, she had ancestors from the Canary Islands who had come to Cuba escaping from the excesses of the civil war.
His successes in curing diseases made his modest home a perfect place to treat ailments and develop the practices of prayers, linked to the art of green medicine.
The popularity of Bethlehem was such that it became established as the first competition of doctors in the area
On a certain occasion after the scourge of a strong epidemic, the old woman was accused of causing it, since not all the inhabitants of pumpkins sympathized with their religious practices, assuring that:
This was responsible for corrupting the bodies and minds of those who visited her in order to make them docile to their religious practices and obtain benefits from it.
Due to the harassment and harassment that Belén received, she was forced to disappear from the town.
Some assure that he flew away as he arrived, while the most suspicious suspect that a group of paid bandits killed him and then secretly buried him in the intricacies of the jungle.
Most read content: